And the Winner is…..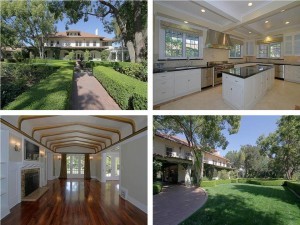 Pasadena's most expensive home sale in 2014 was in the sought after Oak Knoll neighborhood.   795 Oak Knoll Cir, Pasadena, 7 bedrooms, 12 baths over 12,000 square feet on just over one acre.  Sold for $6,628,889, all those eights are considered lucky by the Chinese.  Purchased with cash!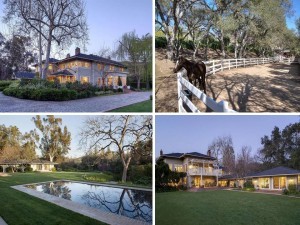 The most expensive La Canada home sold in February for $7,700,000 after 9 months. 814 Berkshire, La Canada offered 6 bedrooms, 7 baths, over 8,000 square feet on nearly two acres.  Pool, spa, pool house and two stall barn with corrals.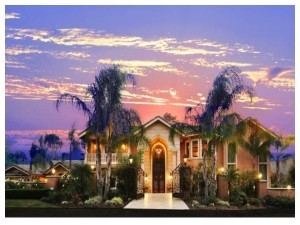 The most expensive La Crescenta sale in 2014 was 2354 Panorama, La Crescenta which sold for $2,325,000. 5 bedrooms, 7 baths, built in the 1930's, on ½ acre.  Nearly 5300 square feet of living space. Dream back yard with salt water pool, bar, barbecue, spa, and cabana.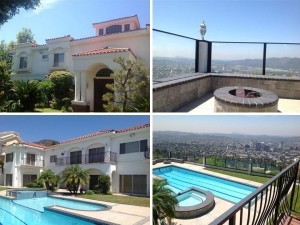 1941 Starvale Rd, in Glendale won the highest selling price in Glendale.  6 bedrooms, 7 baths, 7700 square feet on ½ acre with views and pool.  Although, built in 1990, the home could use some updating but what do you expect for $3,500,000?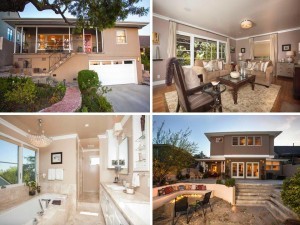 $1,211,500 doesn't buy much in Eagle Rock. 5218 Monte Bonito offered 3 bedrooms, 3 baths, 2700+ square feet on less than an 8,000 square foot lot.  At least it was move-in ready!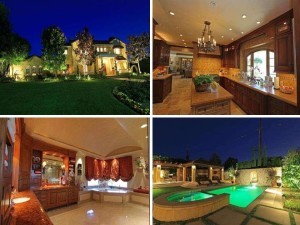 Of course Burbank's most expensive sale was found on Grinnell Drive, 820 E. Grinnell Drive, Burbank sold for $2,700,000, 5 bedrooms, baths 5,000+ square feet on ¼ acre.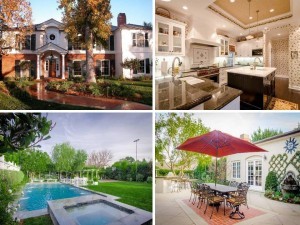 The most expensive Toluca Lake sale wasn't on the Lake!  2 Toluca Estates Drive sold for $4,200,000. 9 bedrooms, 9 baths not quite 8,000 square feet on ½ acre.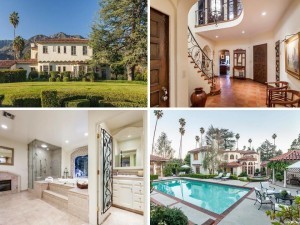 $3,256,425 buys a lot of house in Altadena! 2101 Midlothian Drive in Altadena boasts 4 bedrooms, 4 baths over 6700 sqaure feet on a 30,000+ square foot lot.  Classic two-story Spanish Revival built in 1930s with all the charm one would expect.  2 guest houses, pool, and spa, outdoor kitchen, orchard, and aviary.
And because we are a studio town, here's the list of the 2015 Oscar Nominees:
Best Picture
"American Sniper"
"Birdman"
"Boyhood"
"The Grand Budapest Hotel"
"The Imitation Game"
"Selma"
"The Theory of Everything"
"Whiplash"
Actor in a Leading Role
Steve Carell, "Foxcatcher"
Bradley Cooper, "American Sniper"
Benedict Cumberbatch, "The Imitation Game"
Michael Keaton, "Birdman"
Eddie Redmayne, "The Theory of Everything"
 Actress in a Leading Role
Marion Cotillard, "Two Days, One Night"
Felicity Jones, "The Theory of Everything"
Julianne Moore, "Still Alice"
Rosamund Pike, "Gone Girl"
Reese Witherspoon, "Wild"
 Actor in a Supporting Role
Robert Duvall, "The Judge"
Ethan Hawke, "Boyhood"
Edward Norton, "Birdman"
Mark Ruffalo, "Foxcatcher"
J.K. Simmons, "Whiplash"
 Actress in a Supporting Role
Patricia Arquette, "Boyhood"
Laura Dern, "Wild"
Emma Stone, "Birdman"
Keira Knightley, "The Imitation Game"
Meryl Streep, "Into the Woods"