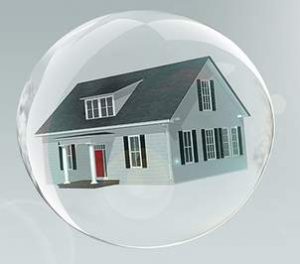 Are we heading for another real estate bubble? Listing Inventory remains limited and home buyers can expect that 2017 will be similar to 2016 in this regard. I anticipate that housing prices will increase, but not as much as 2016. Interest rates will also increase.
Sadly, the percentage of people who own their own home continues to decline. I fear we are on our way to becoming a nation of renters. Home buyers I feel your pain. My daughter just made an offer on a Westside condo. We offered $40,000 over asking. We received a counter asking for $35,000 more, to remove our appraisal contingency and to close in 14 days. We couldn't meet those terms and our condo search continues.
Not prioritizing homeownership is a very serious mistake. Purchasing a home is the pathway to wealth. The average homeowner to this day is nearly 40% wealthier than a renter. Are we headed for another real estate bubble? We always are but I don't feel it coming upon us yet.
What irks me most about real estate lending is that when prices decline, the lenders become very strict with their underwriting criteria. Most self-employed borrowers who maximize their tax deductions can't qualify for financing – not even with 50% down payments. When prices hit bottom, there are few low down payment options.
From a practical point of view banks should be more aggressive when prices have bottomed out and more cautious as prices become inflated. The banks' exposure is greater when prices peak. But they sell the loans to pension funds… so they really don't care.
But everything changes as we race to peak prices. Then low down payment programs will become plentiful, there will be special loan options for self-employed borrowers. Buyers with poor credit will be allowed back in the real estate game. A few years after this comes back into play the bubble will burst. Because this is what we do, time after time. While some get rich from these cycles others lose all of their equity and savings.