There are cities where residents never want to leave but they outgrow the existing housing stock and new neighborhoods and communities need to be carved out.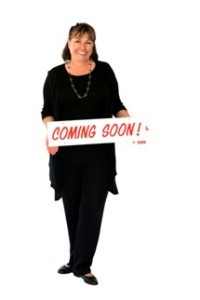 Less than twenty years ago, La Crescenta  had a need for more affluent  housing, there were just not enough luxury homes to meet demand and Markridge Estates was conceived .   Markridge Estates is an exclusive hillside community of just over forty homes and a community tennis court.  The homes boast center island kitchens, spa like master retreats, soaring ceilings, views and ideal floorplans.  I have a new "coming soon" listing which will be on the market in the next couple of weeks, if you or anyone you know is looking for a luxury home in La Crescenta, give me a call.
Fifteen years ago, Burbank too had a need for more high end housing, there were just not enough prestigious homes in Burbank to meet demand and Hallston and Highridge were developed.   Consisting of just over one hundred luxury homes and sited in a gated community, these homes offer larger square footage and luxury appointments.
In the 1970's, Oakmont Estates was developed to meet the need of Glendale's growing affluent population.    If you like large, views and marble these are the ticket. More than 30 years ago, Glendale's, Glen Knolls neighborhood was established.  Twenty five years ago, George and I were newly married and looking at homes in the new community of San Rafael Hills.  We decided on a (1980's) home in Glendale's Fair Oaks Community.
La Canada home buyers too were looking for bigger and more – yes, many of our older ranch homes have been torn down and new larger homes built.  In the 1960's, a tract of La Canada homes just west of the La Canada Country Club was constructed.  The larger and more prestigious La Canada County Club neighborhood was developed in the 80"s.   In the late 80's an entire block of Homewood Lane homes (Descanso Gardens adjacent) was developed.
If you have outgrown your home but don't want to leave town, give me a call, and let's see which neighborhood works best for you.