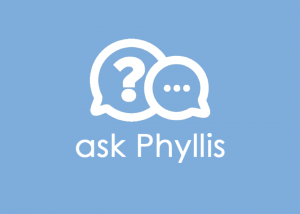 Dear Phyllis,
We own a home in Glendale, which we unsuccessfully tried to sell a couple of years ago. We hope to move to La Canada or La Crescenta but first need to sell. What do you think are the most common selling mistakes we should avoid?
Sylvia
Dear Sylvia,
These are the most common selling mistakes:
1) Selecting the wrong real estate agent: You need an experienced full time Realtor®, familiar with your neighborhood. Check references, multiple listing statistics, ask if they return phone calls in the evening and on weekends. Learn about their back up when they are out of town. If a buyer wants to see your home when your agent is gone, your agent should have a colleague or team member available to meet them. When your Realtor® is part of a team, make certain you will have access to the team leader. Ask about the agent's Internet presence.  Ask to see examples of past marketing campaigns. Make sure the agent you hire uses the services of a professional photographer.
2) Underestimating the importance of curb appeal: Once the address of your home becomes available through the multiple listing service (MLS) or your agent's pre-marketing efforts, expect home buyers to drive by. They should like what they see and be excited about viewing the interior.
3) Making it difficult for showings: If you want to sell your home for the highest price, in the shortest period of time, expect inconvenience. Each morning make the beds and keep the kitchen clean. You and your Realtor® can create an action plan which should assure a quick sale (and then you and your family can get on with comfortably living in your home). If homes in your price range are typically shown via lockbox, you will be at a disadvantage if yours doesn't have one as well.
4) Failing to declutter and clean: Try to emulate the look of a builder's model home. Counter tops free of household items will create a spacious look. Do not fill cabinets and closets to capacity.
5) Following the buyer and their agent around: Allow the showing Realtor® and their buyer privacy. Certainly potential home buyers should be comfortable voicing objections which their real estate agent can often find solutions for.
6) Lastly, failing to prequalify the buyer: Once you accept an offer, MLS rules dictate that your home be listed "in escrow", accepting back up offers (until the buyer removes contingencies, such as inspection, loan, appraisal, etc). Once in escrow, your home will likely no longer be shown as buyers and their Realtors® prefer to view homes which are available. Prior to taking your home off the market, your agent should have verified that the buyer should be able to obtain financing.
Avoid these common selling mistakes and you will have a successful sale.