We have a simple system when dealing with inspection renegotiations. In the ideal scenario our listing has sold in multiple offers. As I have already verified the buyer's down payment and spoken to their lender (assuming they are obtaining a loan), we usually accept the highest offer. Seems simple enough. Then come the rounds of inspections.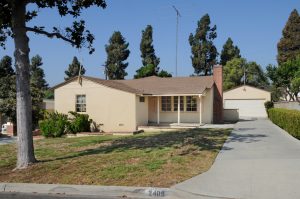 The real estate agent you hire must first sell your home, then often resell it after the inspection. You want a strong real estate negotiator on your side. Our Alhambra listing is a trust sale and a fixer. The owner had lived in the home since his purchase in 1950. It is very evident the home needs a lot of updating. We opened escrow with the highest priced offer. The buyer had their inspections and although there weren't any real surprises the buyer wanted a $20,000 credit.
We use a simple offer recap to keep track of the initial offers. On it I have each agent's contact information and basic offer details. On this particular sale we had multiple offers, so we were in a good negotiating position. I emailed each agent who wrote an offer with a copy of the inspection reports. I let them know the amount we were in escrow  for and the amount the buyer wanted credited back. One agent and her client accepted the inspections. Then I went back to the buyer we were in escrow with and informed them the seller would not grant any credit. This buyer cancelled and we opened escrow with the second buyer for just $1,000 less than our original in escrow price. This second buyer acknowledged receipt of the previous buyer's inspections and removed their inspection contingency.
And yes, this is a lot of extra work, but when you hire a full service Realtor, this is what we do: we work hard for our client.  We do our best to protect their bottom line; that's how we create repeat business and client referrals.