Typically on Monday's we publish one of my real estate Q & A's from Crescenta Valley Weekly. But what's important today? Finding food amid the coronavirus in our local neighborhoods. Of course you can support our local restaurants and order take out.  For those wanting to find food and other supplies, this is what I have found so far….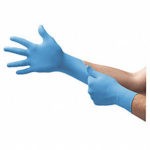 Berolina Bakery has bread, take out sandwiches and soups and of course pastries and delicious baked goods. They are offering curb side pick up. Next door is Schreiners and they have a good selection of meat, poultry and cheese. They also had butter when I was there last.
Gelsingers on Verdugo Road, has prepackaged meat, prepared pot pies, quiches and some other prepared meals. Montrose and La Canada Farmer's Markets remain open for fresh produce, meat, poultry, eggs, yogurt and so much more.
As far as cleaning supplies: Much of my Costco order was cancelled, but ten days ago I had success with Target. I have never had much success with Smart and Final.  Likely Staples, Office Depot, Lowes, Home Depot and other hardware stores still have cleaning supplies. Basically think outside the box.
Be kind, if you are shopping ask if you can shop for an elderly neighbor. Respect the seniors you encounter. Let them go  in front of you in line. Offer help, some of them don't have anyone to assist them and they might be very frightened.