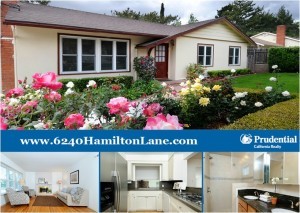 Selling your home in today's heated seller's market is easy.  But selling for the highest possible price takes a bit more effort.  The seller's of my La Crescenta listing on Hamilton had already moved into their new home.  But while still in the home, we had our gardener spruce up the landscape, and obtained a painting estimate.
Once they moved, we had the interior painted, and my home stager brought in some rental furniture to make the home more inviting.  The extra effort paid off: over a dozen offers were received and the home is in escrow nearly ready to close.
How much money should you invest in the sale of your home?  It depends; each home seller has a unique situation and not everyone has the time, money or inclination to invest in sprucing up their home.  But for those of you thinking of selling, call me – let's discuss how you could maximize your sales dollars (if you are so inclined).