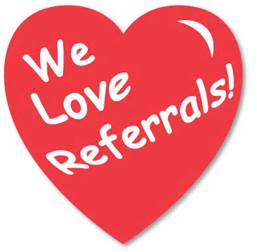 There are numerous ways Realtors find clients. Each year, I track the source. This shows me where I should focus my marketing budget and where I can improve. So how do real estate agents get business? The primary source for most experienced Realtors should be referrals from past clients, vendors, real estate attorneys, CPA's, financial planners, etc. After a real estate agent has been in business for five or more years, they should have a steady stream of listing and buyer referrals. When our service is up to par our clients feel well served, and there is no need for door knocking or cold calling.
Open houses are another opportunity for real estate agents to meet new clients. I recently met a La Crescenta buyer at my listing on Markridge. I just sold her family's home and helped them purchase another.
Although most real estate companies utilize print media, in today's internet driven world very little business comes from newspapers and real estate magazines. I was among the initial group of Realtors who first invested in a real estate web site. As there were such a small percentage of real estate agents who had web sites I would get a good portion of listings referrals from my web site. As more agents purchased web sites and big companies such as Zillow and Trulia came on the scene, the internet is no longer as good a source of business for me.
Another avenue of obtaining real estate listings is "farming". This involves mailing to a specific neighborhood or group. Instead of mailing, some Realtors hire people to leave marketing materials on the porch.
Each Realtor has different ways to find clients, the primary source of my business is from referrals from past clients and repeat business. If you know anyone looking to buy or sell Los Angeles real estate, I welcome your referrals.