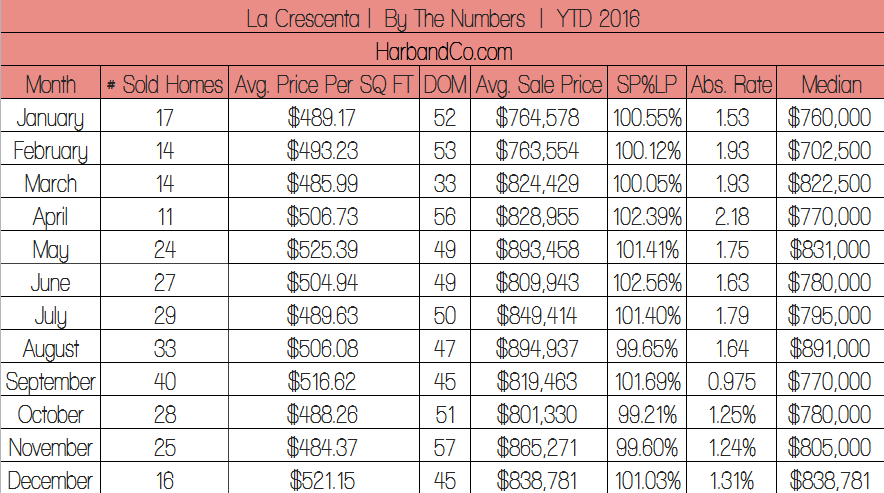 Last month (January 2017) there were 22 La Crescenta home sales in the 91214 zip code. The average La Crescenta home sold for $864,667 in 57 days. The average price per square foot of residential real estate in the 91214 zip code was $555,700 and the median selling price was $817,500.
Inventory remains low and it continues to be a seller's market for La Crescenta real estate.
Median Price Defined: The selling price of the "middle" home. This number can be affected by the number of homes sold, the number of higher priced (or lower priced ) homes sold that month.