I don't usually accept guest posts, but I was contacted by Trulia and I thought my readers would enjoy this one, by Jennifer Riner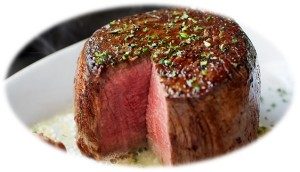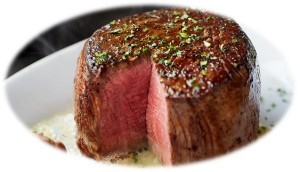 America is filled with diversity, and nothing attests to this vast melting pot more than the countless cultures and cuisines found throughout the nation. Of course, many of the top diverse restaurants are located within the major U.S. metros – one of which is Los Angeles.
According to Trulia's dining diversity study, the City of Angels is the third best place to taste dishes from around the globe. California as a whole reigns supreme for unique dining possibilities, scoring the three top metros on the diverse dining index.
To define the rankings, the economists at Trulia used five metrics: Yelp data on restaurant types, restaurants per square mile, two skew measurements to determine balance and distribution and finally, dollars spent on dining out. Los Angeles scored an 81.6 final index, with 100 being the best, coming in just behind San Francisco at 92.6 and Anaheim-Santa Ana-Irvine at 82.3
Los Angeles is no doubt a foodie paradise, but the vast geographical landscape might leave new residents overwhelmed. If you're considering moving to Los Angeles, check out these six L.A. neighborhoods to find delicious and adventurous eats right at your new doorstep.
La Cañada Flintridge
For a classic American steak, check out Taylor's Steakhouse in La Cañada Flintridge. In addition,  Café Sole serves up some of the best Italian dishes while Min's Kitchen is a top choice for Thai. If these appetizing options are enough to draw you in, prepare for the local real estate prices. Trulia's real estate data shows a median home price of nearly $1.77 million. Meanwhile, the median rent is a steep $4,195 per month.
Montrose
Who doesn't love a good brunch, especially in a city where you can sit outside on a bright Sunday morning almost any day of the year? Black Cow Café is a top-ranked restaurant in Montrose known for its mouthwatering pastries, quiches and coffee bar. Later in the day, consider Trattoria Allegria for hearty Italian plates. Living near these top-rated restaurants costs a median $606,250 for homebuyers and $3,050 per month for renters in Montrose.
Eagle Rock
Despite its small town feel, Eagle Rock on the Eastside offers five-star dining and quick bites all in one. CaCao Mexicatessan is best known for its duck carnitas, while Café Beaujolais serves French fare without the hefty price tag. As an up and coming 'hood, Eagle Rock real estate is on the rise. Currently, the median sales price is a cool $740,000 while the median rent costs $3,200 per month.
Glendale
Din Tai Fung Dumpling House in Glendale does the dim sum experience right. Other neighborhood picks include Raffi's Place for Mediterranean favorites like baba ganoush and assorted kabobs, while La Cabinita is said to serve highly authentic Mexican dishes. The median Glendale home sells for $720,000 and apartments range around $3,000 per month.
Pasadena
Pasadena may be far from the urban core, but the local eateries are anything but suburban. For a delectable Hawaiian dinner, try Roy's Pasadena. Nearby, Houston's takes a spin on two favorites, mixing both American staples and fresh rolled sushi creations. Prefer to be within walking distance of these local beloveds? Pasadena's median rent is $3,200 per month, while buying a home may cost around $704,500.
Wherever you decide to relocate to, Los Angeles' vast diversity is sure to satisfy any palette. The city holds an impressive 5.12 restaurants per square mile, making dining on a whim simple and convenient. And with 93 distinct cuisine categories, L.A. is only second to the Big Apple in terms of restaurant range alone. The average resident spends about $1.03 per every dollar spent at the grocery store, which indicates that locals value dining out just as much (if not slightly more) than cooking at home.