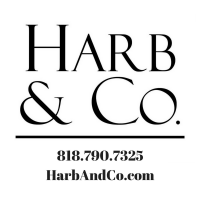 Interested in what's happening in the Los Angeles real estate market? Here's what's happening with the Harb & Co. Team at Dilbeck Real Estate:
Our cute Tujunga starter home is in escrow.
Details: Listed at $485,000. There were eight offers, five of which had down payments of 10% or less – a perfect home for first time buyers. Four offers were in the $520's. Three offers were from investors who will likely convert to a rental property. Three offers waived their appraisal contingency, click here to learn more about waiving the appraisal contingency.
Read more about how we are losing the American Dream of home ownership:  Look for more of America's single-family homes to be rented, not owned, in the years to come. The number of households that rent is growing faster than those that own. And the growth isn't coming just in apartments. Today, 13% of Americans live in rented single-family homes, up from 9% before the housing bust. Large investors who bought such homes to rent during the crash now want to expand into markets outside the hard-hit Sun Belt states, where they scooped up foreclosures.
We continue to prepare our new Pasadena Spanish home for sale. The exterior is now being painted, and we will soon begin the bathroom updates.  I have listed a charming traditional home in the Burbank Rancho Adjacent neighborhood.  This should be coming on the market next week.
Our Pasadena townhome is in escrow and we just opened escrow for our five unit building in Altadena. So, as not to constantly disrupt the tenants, the offer is subject to inspection. The buyer has not yet had the opportunity to view the interior units.  We do have lots of professional real estate photos and a floorplan so the buyer should have a good idea of the interior condition.
We reduced the price of our Glendale Automotive listing. And we are working on a few more listings.
I have the nicest clients looking for a home with La Crescenta schools. We have exhausted the current inventory. This is what we are looking for: 3+ bedrooms, 2+ baths, master suite, would prefer to be under $900,000 (but can go higher). Please contact Phyllis at 818 790-7325 if you have been thinking of selling your home. My lovely clients can be flexible with their closing date. Or they can close and rent the home back to you until you find your replacement home and you will only move one time.