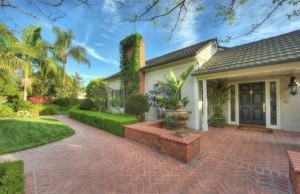 Film producer, Nile Niami is building a luxurious 74,000 square foot Bel Air home on spec! The project, which will take at least 20 more months to complete, will exceed 100,000 square feet, including a 5,000-square-foot master bedroom, a 30-car garage and a casino. Asking price? $500,000,000. While luxury home sales in Glendale are doing well, we have yet to reach the stratosphere.
Last month the most expensive Glendale home sale was 720 W. Kenneth Road. This four bedroom, four bathroom residence sold for $2,225,000 – $37,000 over the list price. This home is over 4,000 square feet on a little more than ½ acre.  The buyer paid cash!
According to data compiled by Realtor.com California dominated the "hottest" markets list with half of the country's 20 hottest real estate markets. California markets rank highly because of tight supply and economic-powered growth in demand.  What does this mean for Glendale home sellers? Expect a fast sale!
Search all Glendale homes for sale here