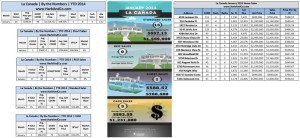 It's a competitive real estate market for La Canada home buyers.  The average La Canada home is selling for 3% over asking price and nearly 1/3 of La Canada home buyers are purchasing their piece of La Canada real estate  for cash!  The absorption rate last year was 4.28% indicating a more balanced market.  The average price per sq. foot last January was $532 but the average selling price was higher: $1,569,143. 
January real estate statistics are not always a good indicator of housing activity and numbers.  The homes sold (closed) in January are typically the homes which entered escrow in November or December.   Most Los Angeles home sellers don't  list their homes year end.  Year end brings few choices for home buyers and some sellers get lucky as there is often so little for buyers to choose from. 
Let's see what happens to La Canada home sales in February.
Search all La Canada homes for sale here:    
Related Posts:
La Canada luxury home sales