There is no better way to accumulate wealth than by owning your own home. But that is only one reason people want to partake in the great American dream of being a homeowner.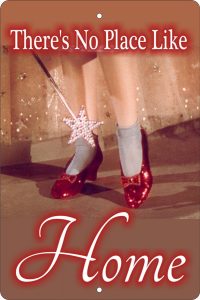 Security: I just closed escrow on an apartment building. The majority of the tenants were long term residents paying extremely low rent. They had comfortably settled in. But after many years, the owner passed away and the heirs sold the building; rents were raised. Tenants have very little security, even with rent control tenants can be asked to move. Rents are sky high and moving is a lot of work.
Personal Style: What's important to you? There are certain things I want in a home, one of which is a double oven for those holiday dinners. Owning your own home allows you the freedom to personalize to your taste.
Tax Benefits: Even with the new tax bill,  investing in real estate continues to provide a great tax write off.
Remember Dorothy's mantra: "There's no place like home". Whether you are a first time home buyer or simply looking for more space, call Phyllis  to learn how she can turn your dream into reality.