With roughly 185,000 California real estate agents how do you go about selecting the right one for you? If you are fortunate to have a good friend or family member who is a full time Realtor, this may be your best option. But what are the pros and cons of hiring a friend or family member as your Realtor?
Pros
Trust
The most critical aspect of a client/Realtor relationship is trust. Do you trust your family member or friend? Will they keep your personal information confidential?
Experience
If your friend/family member is not experienced, you may suggest that you want to work with them, but are more comfortable if they bring in an experienced agent from their firm. Having a real estate mentor will enable them to gain valuable experience during the process. You will have the bonus of having a trusted advisor and an experienced Realtor on your team.
Local
If they are unfamiliar with the neighborhood, but still want to assist, have them recommend an agent from out of town to work with. This way you have your trusted advocate and a local expert.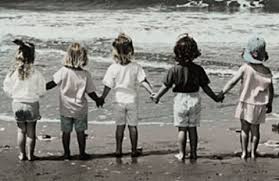 Cons
Commitment
Real estate is a full time job; you should only consider working with a full time Realtor.
Trust
If you don't trust your friend/family member, find someone you do.
Reputation
Prior to hiring any real estate agent, always check their online reviews.
Related Post: How to avoid selecting the wrong Realtor