Each morning most real estate agents check the MLS. I have a "hot sheet". My custom hot sheet reflects new Glendale, Pasadena, La Canada and La Crescenta listings, price reductions, new escrows, sales and cancellations.  I enjoy looking at the professional real estate photos. As a real estate agent, I notice wrinkled towels and bedspreads. I like to check out staging, or lack of.  Every now and again I get a chuckle.  Imagine my surprise at this new Glendale listing's photos.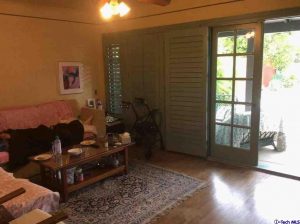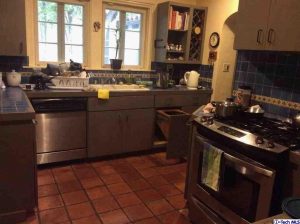 The internet has been a game changer for real estate. First showings are no longer the "drive by".  They are the online representation by the listing agent. The professional real estate photos and the Realtor's marketing remarks matter.
I also enjoy reading the real estate marketing remarks.  I have an average vocabulary and don't believe one should have to check a dictionary to learn the meaning of a word.  But if a real estate agent chooses to use these words they should know what they mean.  For example, quintessential is defined as: representing the most perfect or typical example of a quality or class. A quintessential Spanish is just that, it's not one that's been destroyed or remodeled in a different style.
Another overused and misused word is bucolic.  According to the Merriam Webster dictionary: The Origin of Bucolic Is "Utterly" Quaint. We get bucolic from the Latin word bucolicus, which is ultimately from the Greek word boukolos, meaning "cowherd." When bucolic was first used in English in the early 17th century, it meant "pastoral" in a narrow sense – that is, it referred to things related to shepherds or herdsmen and in particular to pastoral poetry. Later in the 19th century, it was applied more broadly to things rural or rustic. Bucolic has also been occasionally used as a noun meaning "a pastoral poem" or "a bucolic person."  According to this definition, there are few Los Angeles homes in a "bucolic" setting.
When I first meet a potential client, I make initial notes. I shoot some photos on my phone (just for my recollection). Once I get a signed listing I will prepare a quick draft of the marketing remarks.  When the professional real estate photos are received, I revise the remarks.  It takes many revisions before they are ready for publication.
You only have one opportunity to make a first impression.