Real Estate Juju
An interesting aspect of real estate sales is that sometimes the same home seems to be listed for sale again and again. For whatever reason, numerous owners just can't put down roots. Does the home have bad real estate Juju? Can Feng Shui help?
Conversely, some homes rarely come on the market. Their owners have embraced them and had a love affair with their home. We have lived in our home for twenty years and we don't have plans to move anytime soon. We raised our family here and love our home.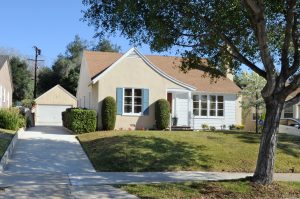 Harb and Co.  have just listed this 3 bedroom, 2 bath home located at 969 Verdugo Circle in Glendale. The former owner lived in this home for 50 years. If you or someone you know is looking for a tasteful traditional home with good real estate Juju, stop by and take a look.
Open House Schedule:
Saturday, 2/19 and Sunday, 2/20, 2-4 PM
Wednesday, 2/24, 10 AM – 1 PM