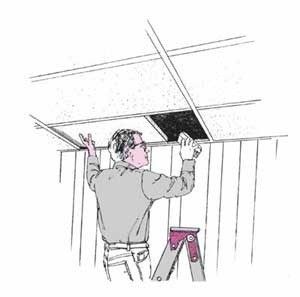 During the home selling process strangers will be coming into your home.  Your Realtor® will be taking precautions. But it is critical that you do your part to ensure your privacy, safety and security. Things to hide when your home is listed for sale:
Identity theft is a concern: Personal papers, tax returns, account numbers, bank statements credit cards etc. need to be hidden.  Although, I have yet to come across any overzealous buyers rummaging through my client's drawers, personal papers should be in a locked filing cabinet.
Weapons: I once had a client with a hidden gun.  He forgot to take it with him and left it hidden after he moved.  Fortunately I had an assistant who was familiar with firearms and was able to carefully remove it from the home prior to showings. If you are unwilling to remove weapons, they should at minimum be locked up.
Money: I had client leave money on the counter for his cleaning lady, fortunately it wasn't stolen. But it should have been tucked away or at least put in an envelope with her name on it.
 Personal photos should be kept to a minimum.  Each time I walk into a home I find personal photos very distracting. I am always looking to see if there is anyone I recognize.  Keep  your  personal life out of your home sale.
Jewelry, coin collections, silver:  At best should be kept in a safety despoil box and at worst hidden.
Prescription drugs should never be left in the bathroom medicine cabinet or on a counter. The last thing any of us want is a drug addict rummaging through your bathroom medicine chest finding something and then wanting to come back for more.
Contact Phyllis to learn more about keeping your home safe during open houses.