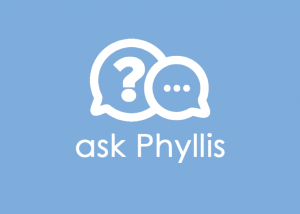 Ask Phyllis is a blog series of frequently asked real estate questions.  Have a question about real estate?  Email us here
Dear Phyllis,
We made an offer for $25,000 over asking price which the seller accepted. We initially met the sellers when our agent had an appointment to show us the home. They were extremely rude; even though we were on time, they made us wait while they cleared out for the showing. When we came back for the inspection, same thing; this time we had to wait outside for 15 minutes while they packed up and left. Our agent told their agent we needed three hours for the inspection and they returned 2 ½ hours after they left. They followed us and the inspector around while we were discussing some repair items and I really felt they violated our privacy. We forwarded the inspection report with a minor list of items we wanted fixed. We have yet to hear anything and were hoping the process would be a little friendlier. Even though we like the house we are unsure if we should proceed with these uncooperative sellers as we are very disturbed by their rude behavior and at this point.
Sincerely,
Not feeling it
Dear Not feeling it,
The good news is that the uncooperative sellers don't come with the home. It may simply be that the owners are unhappy about selling. I sometimes sell homes for people who can no longer afford their home and as you can imagine they are not pleased to be selling. Sometimes they are very resentful. The fact that someone else will be moving into "their" home may be distressing. It's even worse when they believe that you, the buyer can make all of those repairs and improvements that they could not afford to make.
Your Realtor® needs to follow up with the seller's agent and ask for the status of your repair request. Your agent should remind the seller's Realtor® that any defects uncovered on your inspection report will need to be disclosed to any future buyer. However, the seller is under no obligation to make repairs (other than retrofit and each city has different requirements).
Carefully review the home inspection items and if minor, decide if it's worth losing the home over. It's a strong seller's market and you may have difficulty successfully bidding on another home. Best of luck on your new home!
Call Phyllis @ 818 790-7325 or email her at Phyllis@RealtorHarb.com with your real estate questions.