My first recollection of a Dutch door was Mr. Ed's barn door.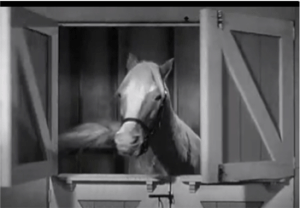 The Dutch door originated in the Netherlands in the 1600's. It allowed the occupants the ability to open the top half while keeping the bottom closed.  This kept children contained inside and farm animals outside.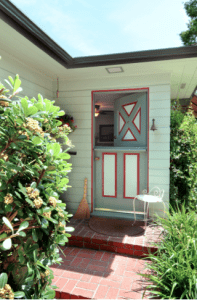 The Dutch door gained in popularity in the U.S.  during the 1950's. Neighbors could easily shout out a good morning. I think they are great for enjoying a fresh breeze and keeping track of pets and kids.  The doors have a latch that allows top and bottom to be connected as one, so it can be closed or opened as one component.