One thing I have learned about the business of real estate is that it is constantly changing.  Timing is key to getting a home on the market.  Typically there is some prep work involved, sometimes simply decluttering.  In other instances, minor repairs and perhaps a fresh coat of paint are on the "to do" list.  A photographer needs to be reserved and photos are typically sent within two business days.  So, what is the best day of the week to list your home for sale?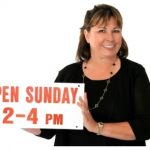 Each community has broker caravan on a different day.  So that can come into play. When timing allows, I prefer to have the broker's open house prior to our open house weekend.  If I list a La Canada or La Crescenta home for sale, I can get it in the MLS on Monday.  Broker's open will be Tuesday and Realtors can check out my listing and send their clients to the weekend open house.  This also allows several days for the listing to percolate through all of the real estate websites. This allows, clients time to get their financing in order.
Although Fridays are very common days to list a home for sale, it's not in the seller's best interest. Some real estate agents will list a home in the MLS on Friday. Then hold it open that weekend and have the broker's open house after the public open houses. But by this time it is likely that there are already offers. And the offer deadline (time offers are due) is fast approaching.  There may not be time to get other potential home buyers in. Often agents don't want to get their buyer in a bidding war with a handful of other offers.  In our current market, this timeline can actually discourage offers.
So, why do some agents consistently use this time frame?  They are hoping to represent the buyer and the seller.  By having the broker's open house first, we are marketing the listing to all of the Realtors in the community.  Of course they will know about the listing, but many agents consistently caravan new listings each week.  By attending broker's caravan, they may stumble on a listing that they don't realize they have a buyer for.  The best day of the week to list your home for sale is the beginning of the week, followed by the broker's open house, then the public open houses.