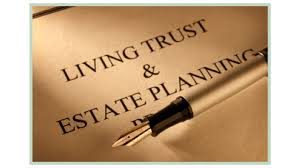 One of the first things George and I did after having children was create a living trust. This is a legal document similar to a will. Both outline exactly what your wishes are in regard to your dependents, your heirs and your assets. A primary difference is that a will becomes effective only after you pass and your will has been entered into probate. A living trust bypasses the costly and time-consuming process of probate. The probate process can easily take eight or more months. And cost your heirs thousands of dollars in attorney fees.
The living trust enables your designee (successor trustee who fills basically the same role as an executor of a will) to carry out your instructions as documented in your living trust. The successor trustee assumes this role at the time of your passing. Or in the event you become unable to manage your financial, healthcare, and legal affairs due to incapacity.
Without either a will or living trust, the state of California determines who inherits. In the unlikely event that the deceased person is not survived by any family members, then the entire probate estate will escheat to the State of California.