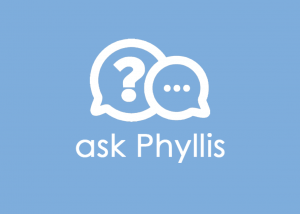 Ask Phyllis is a blog series of frequently asked real estate questions.  Have a question about real estate?  Email us here
Dear Phyllis,
I look forward to your column and I have a completely different question for you. We have been wanting to sell our home located in the Sagebrush neighborhood for several years. We were ready to put it on the market, but then we had the Station Fire.  Recently there have been renewed discussions about being incorporated into the La Canada school district. It appears that maybe we should wait until that occurs. How much do you think Sagebrush home values will increase if incorporated with La Canada schools?
Feeling Trapped
Dear Feeling Trapped,
It will likely be worth the wait. The homes in La Canada's Sagebrush neighborhood (West of Rosebank) are part of Glendale Unified and as such sell for less than their La Canada neighbors in the higher ranked La Canada school district. Perhaps 10% less. Over the past two decades any talk of incorporating these residences in the school district met with disapproval. Some La Canada (LCUSD) homeowners didn't want to give something away that they struggled to afford.  LCUSD homeowners could realize a slight decrease in their home's value once this happens as listing inventory will increase. And then there is resistance from those that attend Mountain View Elementary.
As the schools in the Glendale/La Crescenta neighborhoods have increased in ranking, so have Sagebrush home values. If approved this will obviously be a windfall to homeowners such as you who live in this Sagebrush section of La Canada. It's also great news for those hoping to buy a home in the La Canada school district as there will be more to choose from. Personally I love the mid-century feel of most of the homes in this area as do many home buyers.