Each layer of our current Los Angeles real estate market is different. La Canada has been hit hard in the two to four million price range, making this an opportune time for La Canada home buyers to move up. La Crescenta and Glendale sellers with homes under one and half million are in the driver's seat.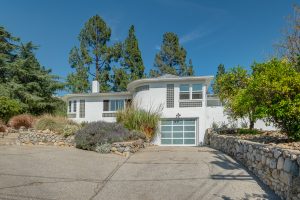 We have a coming soon listing in Burbank, priced under $750,000. I anticipate it selling quickly in multiple offers. It is a very competitive market for most Los Angeles home buyers. A buyer and their Realtor's primary job is to convince the listing agent that she wants to be in escrow with you. So how do you craft a winning offer?
1) Have your Realtor or one of their team accompany you to the open house. If that's not possible, introduce yourself to the agent holding the home open and give them your Realtor's business card.
2) Be polite. Don't ask a lot of questions. Ask your Realtor your questions. As a listing agent I don't want to be in escrow with a nervous buyer. I want to be in escrow with a buyer desperate to be a home owner. And sadly, there are plenty of them competing against you.
3) Don't share too much information. For my client's security, I typically have two professionals at my public open houses. Usually a lender or another Harb and Co. Team member. At a recent open house, I overheard a potential buyer tell the lender that she backed out of her last escrow because the home didn't appraise. Many listing agents are requesting that buyer's remove their appraisal contingency. Good listing agents are paying attention to your comments and behavior. It is as if the home buyer is being interviewed. Real estate markets change, but this is the one we are currently experiencing.
4) If you have children, don't let them run wild in the seller's home. The listing agent will not want to have to sit through a two- or three-hour home inspection with children jumping up and down on beds. (and yes, this has happened to me).
5) Hopefully your real estate agent will follow directions. In our MLS, there are private agent remarks. Typically, information regarding how to craft the offer is noted. It amazes me how many Realtors don't follow instructions.
6) In addition, it's important that your agent be responsive. Timelines need to be followed. When calling a buyer's real estate agent, their voice mail box shouldn't be full. They should promptly return calls, texts and or emails.
There are numerous components to writing the winning offer. One of the best ways to craft a winning offer is by working with an experienced full time Realtor.