Selling probate real estate in Los Angeles County is complicated. Suppose you haven't done this before; you probably won't know exactly how it works. This is where the Harb and Co. Team can help. As probate real estate experts, we will guide you each step of the way to ensure your Los Angeles County probate sale goes smoothly.
Los Angeles Probate Administrators face a multitude of duties.
Everything from filing the probate petition to handling creditors. Furthermore, you will be itemizing the assets subject to probate and filing income taxes. Meanwhile, it would help if you now dealt with the heirs. In addition, the selling of all personal and real property becomes your responsibility as well.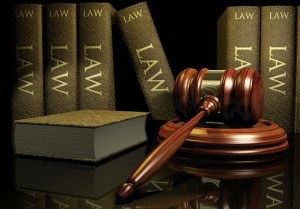 Selling As Repaired vs. Selling As Is:
If time permits, you might consider making certain repairs and improvements to maximize profits. Learn how Harb & Co. can assist you in identifying which items should be addressed with no upfront out-of-pocket expense. Click here to learn more about our Concierge Program.
Do I need to Hire a Probate Real Estate Expert?
The process of selling real estate through probate is court-regulated. Therefore it requires careful monitoring and adherence to all rules. Additionally, deadlines are exacting, paperwork is specialized, and the Los Angeles Probate Court's direction must be followed throughout the marketing, offer review, negotiation, and escrow process. Why should you hire a Los Angeles probate real estate expert?
How Long is the Probate Process? Los Angeles Probate sales involve handling an estate when someone, such as a family member or other loved one, passes. So Probate ensures that outstanding creditors receive payment.  In addition, assets will be adequately distributed to heirs and descendants. The probate process typically takes three to six months and sometimes longer.
What's the Difference Between Full and Limited Authority?
Full Authority (Independent Administration of Estates Act or IAEA). A Full Authority Sale is more streamlined than Limited Authority. The Full Authority Sale of real property allows transactions without direct court oversight. The Los Angeles Probate Court's minimal requirements differentiate it from a Limited Authority Sale.
Related Posts:
Probate Case Study: Overwhelmed by Bills
Often bills are piling up, and Harb and Co. can undoubtedly help with that too.
Common Probate Questions and Answers
Handling probate is time-consuming and complex. However, to help you with the process, Harb and Co. have compiled these Los Angeles Probate Questions and Answers.
Real Estate Terminology – Probates, Living Trusts, Conservatorships
A glossary of standard probate terms