Super Bowl parties and celebrations in Los Angeles vary from keggers to hip bar scenes. Whether you're an avid sports fan or just looking for a good time, the 2016 LA Super Bowl parties offer something for nearly everyone. So where will you be Super Bowl Sunday?  I am not a sports fan but am always up for a mini vacation. My top Super Bowl destination for 2016 is the four day Princess Cruise from Los Angeles to Los Angeles – does not get much simpler than that.
If you are looking for a blowout party, Las Vegas has amazing Super Bowl Parties. But for those of you seeking a local venue to watch the big game, Harb and Co. have compiled the following list: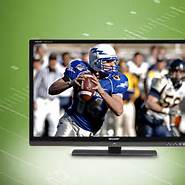 The Burbank Bar & Grille  has over 21 HDTV's , appetizers and drink specials.
Story Tavern, Burbank, full bar and 8 new draft handles devoted to craft beer and cider, 6 dart boards, 2 ping pong tables, foosball and shuffle board.
Champs Sports Pub, Burbank  has 22 HDTV's , 18 draft beer taps, domestics and imports.
Barneys Beanery, Pasadena with 60 HDTV's, 200+ beers, 700+ menu items, and a variety of seating: couches, stadium seating, booths, tables, and bar.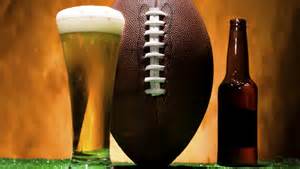 Q Billiards Club, Pasadena  with multiple large screens, pool tables, pitchers of beer and a full bar.
Kings Row Gastropub, Pasadena with 7 large screens blasting the nations most watched and adored sporting event.
Dog Haus Biergarten, Pasadena,  The restaurant and bar have numerous  television screens inside, and  there are also TVs on the patio. Cold beer, signature gourmet hot dogs, sausages and burgers.
Lucky Baldwins, Pasadena, You can watch the game and enjoy  a selection from their  68 beers on tap. The food includes classic pub fare—mostly meat and potatoes—which you can enjoy on the outside patio where you can still watch the game.
Moose Den, Glendale, Happy Hour from 11AM – 7 PM. Football pools, six 60in TVs & a 10ft screen.
Casey's, Los Angeles, I love Casey's!  I once worked in the One Wilshire building across the street and have many fond memories. 13 televisions, great drinks and food.
Yard House, Los Angeles: A  quick walk from the Metro station, 30 TVs, with flat screens inside and out. 138 beers on tap.
Los Angeles Brewing Company: Select from a massive list of microbrews, take your pick from eight huge screens.