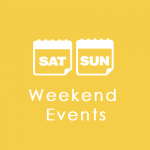 Many of us had a short work week and are still catching up at the office. For those of you with time on your hands, there are lots of fun things to do the weekend of July 7th – 9th in my favorite Los Angeles suburbs. If you have children, why not take them to the Los Angeles Equestrian Center in Burbank for the dressage show this weekend?
What: Renegade Craft Fair,  200+ vendors, food trucks, workshops
Where: Los Angeles State Historic Park
When: July 8th and 9th
What: Pasadena Walking Tour and Movie,  Tour the Pasadena alleys where  "The Sting" was filmed.
When: July 8th, 6 PM, POP Champagne & Dessert Bar, and then set off on a fact-packed stroll through the neighborhood. Learn about the watering holes and haunts of early Pasadena, while walking down the brick-lined alleys that were featured in the film. Tour ends at 7:45 in Central Park.  You will have 45 minutes before "The Sting" plays for music and dancing.
What: Pasadena Rose Bowl Flea Market
When: 2nd Sunday of every month, most vendors set up by 9 AM, earlier admission available
Free Admission, First Friday of the Month:
What: Natural History Museum, Serving up Science the Dish of Food
When: First Friday of the Month, 6:30 PM
What: All Space Considered, Discussion panels tackle current astronomical events and space-related topics
When: First Friday of the Month, 7:30 – 9:30 PM
Where: Leonard Nimoy Event Horizon at Griffith Observatory
What: Pasadena, Norton Simon Museum
When: First Friday 5 PM – 8 PM
Contact: (626) 449-6840
Summer Concerts:
What: Starlight Bowl Summer Concert Series
Where: The Starlight Bowl, 1249 Lockheed View Dr., Burbank
When: Sundays, through August 5th
What: Performances on the Plaza
When: Saturdays, 2 – 4 PM, through August 5th
Where: Downtown Glendale Central Library
What: Brand Park Summer Concert Series
When: 7 PM Fridays, through August 25th
Where: 1601 W. Mountain St., Glendale
What: Music in the Park
When: Sundays 6 – 8 PM, through September 30th
Where: La Canada, Memorial Park
What: Free Jazz Summer Concert Series
When: Sundays, through August 27th, 5 – 7 PM
Where: Vroman's outdoor courtyard, 695 E. Colorado Blvd., Pasadena