Grab your lawn-chair, blankets and picnic baskets! It's that time of year when you can meet up with neighbors. Enjoy outdoor summer concerts on our warm summer nights. The music kick off begins Memorial Day with La Canada's famed Music in the Park.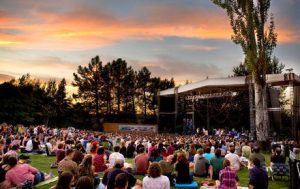 La Canada Music in Memorial Park
Memorial Day, Monday May 28 then Sundays June 3 – Sept. 2
Summer Nights at Descanso Gardens, La Canada
Music on the Main, Thursdays, June 7–July 26
World Rhythms, Tuesdays, June 19–July 24
Summer Songs, Wednesdays, June 20–July 25
Thursday After Hours, Thursdays, Aug. 2–30.
End of Summer Celebration
Wednesday, Aug. 29
Glendale, Glendale City Concerts
Frist and third Wednesday of the month, June 6 – August 15
Glendale, Brand Library Plaza Series
Fridays, June 1st – August 31
Glendale Verdugo Park Concert in the Park Series
Wednesdays, July 11 through August 15, from 6:30 p.m. to 8:30
Burbank, Starlight Bowl
July 4th, Then Saturdays July 14 – August 18, ends Sunday August 19
Hollywood, Outdoor Movies At Forever Cemetery
May 26th through July 4th, gates open at 6:45pm
Los Angeles
Sizzling Summer Nights at the Autry
Thursdays, July 5 – August 16, 6 – 9 PM
Pasadena, Levitt Pavilion at Memorial Park
Thrusdays, Saturdays, Sundays, starting in June
South Pasadena, Concerts in the Park
Garfield Park, Sundays July, 5- 7 PM
Arcadia, The Arboretum, Summer Nights Concerts
Fridays June 29, Jul 6th & 27 and August 10
Eagle Rock Chamber of Commerce Summer Concerts
July-August 2018, 6:00 – 8:30 pm
Eagle Rock Recreation Center
1100 Eagle Vista Drive
Americana
889 Americana Way, Glendale, CA 91210
TBD but check the websites calendar for updates.
Enjoy your summer!