"Safer At Home" Los Angeles Weekend April 3rd – 5th: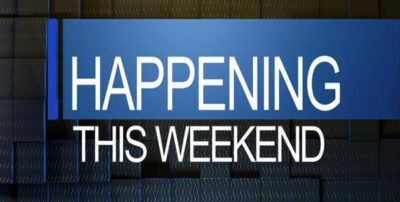 Each week our world is getting smaller and smaller.  Thankfully we have the internet!  Readers of our Los Angeles Real Estate blog love real estate and all things related to Los Angeles living and lifestyles.  Check out this fun site showing different houses on and off the big screen: Hooked on Houses
AXS Virtual Home Sets is staging online concerts from big-name artists.
AFI Movie Club is a new online program where guests can watch a movie of the day accompanied by fun facts, discussion ideas, and other materials.
Spring is here, check out gardening tips and advice:
100+ Best Gardening Blogs for Beginners to Follow
5 Gardening Basics for Beginners
15 of the Fastest Growing Vegetables
For those of us that don't have a green thumb:
Huntington Library offers a collections of Podcasts
For both children and adults, some zoos are offering webcams with live animals:
Monterey Bay Aquarium – Jelly Live Cam
Georgia Aquarium – Puffin Live Cam
Pittsburgh Zoo – Penguin Webcam
Atlanta Zoo – Panda Cam
Or you can watch or bet on horse racing online at Live Racing
Looking for a new book, click here for our favorites
Mayor Eric Garcetti announced a recommendation that all Angelenos should wear non-medical grade facial coverings when they leave their homes for essential activities. A month ago that would've seemed crazy. Now it's the new normal.
Here's the list of things to do outside your home this weekend of April 3rd – 5th: (check for cancellations)
What: Westside German Shepherd Rescue (Dog Walking Volunteers)
When: Ongoing Event
Where: Westside German Shepherd Rescue of Los Angeles – 3016 S Hill St, Los Angeles
What: La Canada Farmer's Market
When: Every Saturday 9 am – 1 pm
Where: 1300 Foothill Blvd, La Cañada Flintridge
What: The Montrose Harvest Market
When: Every Sunday 9:00 am – 2:00 pm
Where: 2338-2312 Honolulu Ave, Montrose
If you have some "safer at home" ideas I should include, please reach out to me at phyllis@harbandco.com