Harb & Co. is having a great summer! Briggs Avenue Montrose just closed escrow.
These Montrose homeowners contacted me in April of this year. It simplified the process that they already had a new home to move to. Their son was taking his college finals and because of the pandemic was taking his classes online. We didn't want to disturb his studies. Working around his exams was important to the owners and to us.
We had the Briggs Avenue home inspected and our handyman spent several days at this Montrose home fixing minor things such as re-grouting tile. It's amazing how many little things are on an inspection report, such as shower tub diverters that don't quite work properly. The handyman's bill was for $1,380. After the home was re-inspected we had an updated inspection with very few defects to note.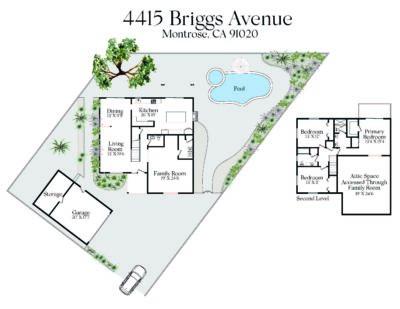 We hired a professional photographer and a professional to prepare a site plan. Once the photos were received we had the home virtually staged. This Briggs Avenue Montrose home was entered into the MLS as coming soon on June 7 and went live with showings on June 9. Listed at $1,185,000 we had fourteen offers, four were over $1,300,000. We just closed escrow for $1,355,000. So in addition to price, what else did the buyer need to do to compete against the thirteen other buyers? They waived their appraisal contingency. As we had a pre-inspection, they waived their inspection contingency as well.
Tomorrow our new La Canada fixer goes live in the MLS – call for details.