As we approach the 19th anniversary of 9/11, let us first remember the heroes and how we as a country were united. Let's pray for that unity again. With fires raging and the air quality poor, this weekend will be even more of a challenge.  LA Weekend September 11th – 13th: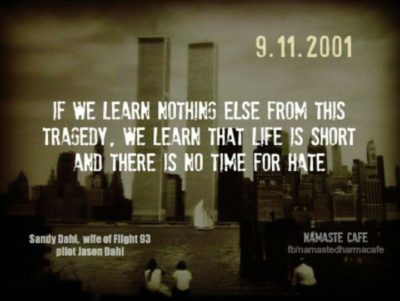 LA Weekend September 11th – 13th:
All around the Los Angeles area there are Pop-Up Drive-In Movie Nights, which can be quite fun for the family to pack up some snacks and get out and watch a flick.
"The Sky Beneath Our Feet" by Pete Wyer @ Descanso Gardens, La Canada Flintridge, visitors will experience this choral and instrumental composition as they walk through the garden. The music is one hour long and begins at 10am, 12pm, 2pm, 4pm and 6pm
Check out Pasadena Walking Tours, both in person and virtually
L.A. County "Parks in Motion" , Saturday morning from 8:00-11:00 a.m,  this "open streets" concept leads residents and families along a scenic route around and within their local park. Please click here for parks that are participating.
The Los Angeles Zoo has reopened!  You will need to get tickets online.
Local Farmers Markets:
Underwood Family Farms offers a Farmers Market & Pick Your Own in Moorpark  9 am – 6 pm daily.
What: La Canada Farmer's Market
When: Every Saturday 9 am – 1 pm
Where: 1300 Foothill Blvd, La Cañada Flintridge
What: Farmers Market Montrose
When: Every Sunday 9 am – 2 pm
Where: 3808 Ocean View Blvd., Montrose
What: Atwater Village Farmer's Market
When: Every Sunday @ 8 am – 2 pm
Where: 3250 Glendale Blvd., Los Angeles