Looking for something fun to do this Los Angeles Easter Weekend April 2nd – April 4th?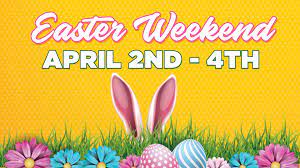 Celebrate Easter at One Colorado, Pasadena with a fun and egg-citing Easter egg hunt.
Sunday April 4th Mini Photo Shoot Sessions are outdoors and photographers strictly maintain a distance from clients, so risk of exposure is minimal. Location is 3000 East Orange Grove Boulevard, Pasadena, CA, 91107.
Magic Mountain opened with rides April 1st.
Downtown Disney is currently open but Disneyland and California Adventure are due to reopen April 30th.
The Autry Museum Reopens With Three New Exhibits -re-opening to the public starting April 6th
Glendale Sears Parking Lot Drive- In Movie this weekend at 7:30 PM, presents:
Friday, Saturday and Sunday they are showing Toy Story  @7:30pm
ELP is offering a Drive-in series at La Cañada Thursday Club
Friday: 50 First Dates
Saturday: The Dark Knight
Sunday: Spider Man
Mark your calendar:
Savor Glendale Restaurant Week begins Monday
Universal Studios Hollywood is reopening April 16th, be sure to check online what is open, our client was not sure all the shows were going to be open right away.
Spotlight on a Local Business:
If you are in search of a great burger try Smosh Town in Pasadena – You can call ahead and order, just note it's a parked food truck not a building.