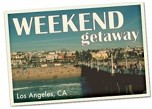 La Canada
La Canada's hottest Estate Sale  
Saturday- Sunday, 9 AM – 2 PM
Beautiful home nestled high in the foothills, La Canada Flintridge. Home contains attractive furnishings and decorative accessories, including some Native American baskets, pottery, jewelry, books and other interesting items.  Art including an original oil painting by PAL Fried of a lovely ballerina, paintings, drawings and sculptures.Lots of geological books, maps, specimans, lovely silver plate pieces, Haviland china, nice stemware, African art sculptures, Sony flat screen 52″ TV, Luxman stereo component set, M&K speaker system, cushy sofas, antique and contemporary furniture.  Additional items include: Roland electric piano, ventura guitar, epiphone banjo, books, records, sheet music, Miele vacuum, LG washer & dryer, metal shelving and file cabinets, Singer featherweight, fishing items, plus all the usual garage and household stuff.
Domestic Wine and Cheese Tasting
Saturday, 3 PM – 5 PM
$22 per person, Artisian cheese
Glendale
Alex Theatre 
Saturday, 8 PM
Bach and Mozart: Double concert
Jewel City  
Sunday, 7 AM
Fun and fitness
Pasadena
Neighborhood Nursing School's Annual Spring Fair 
Saturday, 1 PM – 6 PM
Food and festivities
Stories in the Afternoon 
Sunday, 2 PM – 3 _PM
Super Hero stories
Fusion Friday 
Friday, 7:30 PM – 10:30 PM
$15, Art, music, drinks, dancing and food trucks
Ride Roll and Stroll   
Saturday,11 AM – 1:30 PM
Celebration of the final day of Bike Week Pasadena and the Amgen Tour of California
Los Angeles
Dance Downtown
Friday, 6 PM – 10 PM
60's night family dance
Big Bug Fair 
Saturday, 9:30 Am  – 5 PM
Demonstrations include: Bug chefs, supersized bugs and music
Friday Night Flicks 
Friday, 8:30 PM
Iron Man
Sister Cities of Los Angeles  
12 PM – 5 PM
Music , dancing and food