Pasadena Weekend Events and Surrounding Areas September 15th-17th: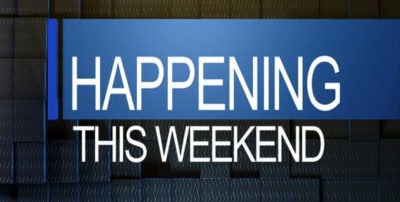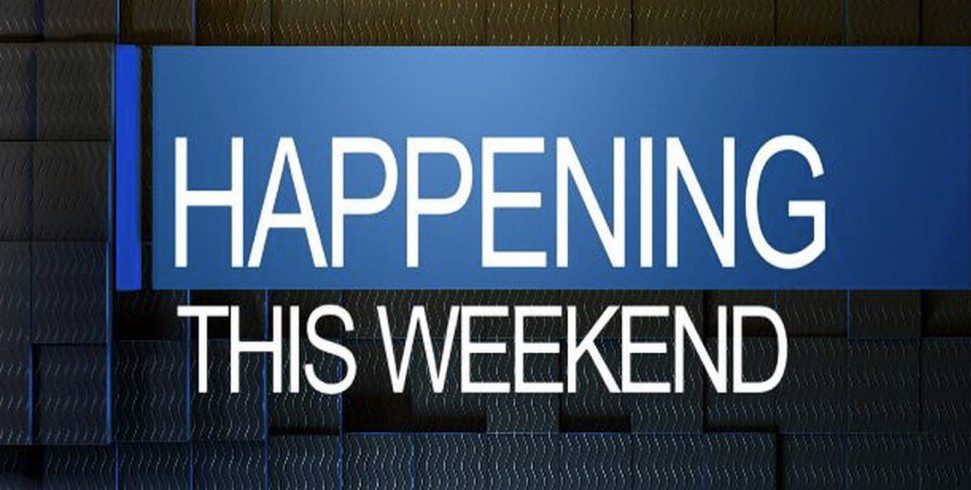 This weekend marks the Danish Festival in Solvang. The annual Danish Days celebration returns for its 86th year on Friday, Sept. 15, through Sunday, Sept. 17. It offers a complete cultural immersion experience in the heart of downtown Solvang that invites attendees to "live like Vikings."
Pasadena & Arcadia Weekend Events
Latino Heritage Parade and Festival this Saturday, 10 am-4 pm. Join local schools, community groups, elected officials, dignitaries, neighbors, and friends at the 25th Annual Latino Heritage Parade and Festival. This year's theme, Reaching for the Stars, recognizes the achievements of Latinos in the United States. This event enriches the community by bringing together family and friends, warmth, culture, values, and tradition to Pasadena. Sponsored by the City of Pasadena and the Pasadena Latino Heritage Committee. For all ages. Parade: 10 a.m. – noon. Begins at the intersection of N. Los Robles Ave. and Buckeye St., then heads south on Los Robles Ave., ending at City Hall. Festival: noon – 4 p.m., City Hall, Centennial Square, 100 N. Garfield Ave.
Old Pasadena Food Tasting Walking Tour Saturday and Sunday, 10:30 am – 1:30 pm, presented by Melting Pot Food Tours, takes you through colorful alleys and secret thru-ways as you seek out spectacular multi-cultural eateries and sweet-stuff havens. Enjoy all the fascinating stories behind the foods when you explore this historic district, once just a sunny haven of bountiful orange groves. Raymond Avenue & Holly Street Meeting Spot
2023 Golden State Tatoo Expo Friday and Saturday at the Pasadena Convention Center – the world's best tattoo artists together in one place. Get tattooed, shop original art, jewelry & fashion, take seminars, see live performances, watch burlesque, take part in tattoo contests, meet ink masters, shop the newest in tattooing innovations & more.
300 E. Green St., Pasadena, California
Hispanic Heritage Wine Festival  Monopole by Wine Rx for their first Hispanic Heritage Wine Festival on Sunday. Celebrate the vivacious and vibrant Latino culture with a full spectrum of wines! From bold reds to crisp whites- they will pair more than twenty bottles with bites, while savoring the aromas and flavors, winemaking and heritage that contributes to the global wine culture. 21 South El Molino Ave., Pasadena
All of September, join One Colorado for The Giving Table – This September, we encourage you to donate non-perishable food items to The Giving Table located on Douglas Alley. One Colorado, 41 Hugus Alley, Pasadena
La Canada & Montrose Weekend Events
0 Horizon: Art of the Forest Floor – examines a wealth of subject matter in the forest floor's parasitological ecosystem. The coexistence of the parasite and the host helps to complete life cycles in some species and the coevolution of both. The exhibition contains all media works that serve as a metaphor for the mutualism needed to contribute to the earth's sustainability. Descanso Gardens – 1418 Descanso Drive, La Cañada Flintridge
Glendale & Burbank Weekend Events
Free family fun this Saturday 9-noon – Touch-A-Truck Hosted by Glendale Police Department – Elks Lodge, 120 E. Colorado St., Glendale
Magick Market – is returning on September 16th in celebration of Mabon. There will be 25 vendors, food trucks, raffles, tarot card readings, and much more. War Dancers 1728 Victory Blvd., Glendale
Los Angeles Weekend Events
On September 15th, the City of Los Angeles will mark the beginning of Latino Heritage Month with the annual celebration of El Grito – a commemoration of Mexican Independence. This highly anticipated event will be hosted by this year's Madrina, Los Angeles native, and Council District 7 Councilwoman Monica Rodriguez. The free public event is held on the historic steps of Los Angeles City Hall (200 North Spring Street, Los Angeles, CA 90012) and Gloria Molina Grand Park from 5 pm – 11 pm.
Reoccurring Events:
Glendale Library, Arts & Culture – list of daily and weekend events at various Glendale libraries
Take to the water in an Echo Park Lake Swan Boat – Don't miss this unique way to explore Echo Park Lake's signature lotus beds and fountain. Rated one of the best activities in Los Angeles, Echo Park pedal boats are a great way to enjoy the outdoors! 751 Echo Park Ave., Los Angeles
Grand Central Market provides Los Angeles with a national-caliber eating experience that showcases California's best ingredients, chefs, and entrepreneurs.
The parking garage is located at 308 South Hill St., Los Angeles
Underwood Family Farms – Two locations for you to visit, one in Somis and one in Moorpark as well as our many Farmers' Markets throughout Ventura and LA Counties. Birthday Parties at the Farm, Pick -Your-Own Produce, Educational School Tours, Specialty Gifts & Products, Fruit & Vegetable Gift Baskets, not to mention our Springtime, Fall Harvest and Christmas on the Farm are just some of the things that make us who we are.
Los Angeles Rooftop Cinema has three different locations in the Los Angeles area.
Smorgasburg LA –  Sunday, 10 am-4 pm at @rowdtla. Free, Family Friendly Beer Garden DTLA 777 S. Alameda St., Los Angeles
Sunny Day Scoot is a one-of-a-kind, fully immersive, interactive outdoor experience featuring the best sightseeing in Los Angeles—various locations.
"Best View in Hollywood" – Horseback riding at Sunset Ranch Hollywood, 3400 N. Beachwood Dr., Los Angeles
Electric Dusk Drive-In Movie Friday through Sunday. 236 N. Central Ave., Glendale
Take a self-guided Historic Glendale tour  of Historic Glendale and enjoy exercise with a history lesson.
Old Pasadena Scavenger Hunt Walking Tour and Game. Enjoy a guided walking tour of beautiful and exciting parts of Old Pasadena while following clues on your smartphone and solving interesting puzzles.
Walking the Music Box Loop in Silver Lake – Starting Point: Café Tropical, 2900 Sunset Blvd, Los Angeles
Burbank Self-Guided Street Art Tour – Street art shows up throughout Burbank and makes for an engaging stroll through the city.
Farmer's Markets:
Atwater Village Farmers Market, 3250 Glendale Blvd.
Sunday 9 AM – 2 PM
Burbank Farmers Market, Olive & Glenoaks
Saturday, 8 AM – 12:30 PM
La Canada Farmers Market, 1346 Foothill Blvd.
Saturday, 9 AM – 1 PM
Los Angeles Original Farmers Market, 6333 W. 3rd St.
Open seven days a week
Los Feliz Village Farmers Market,  1825 N. Vermont Ave.
Sunday, 9 AM – 2 PM
Montrose Harvest Market Honolulu Ave and Ocean View Blvd.
Sunday, 9 AM – 2 PM