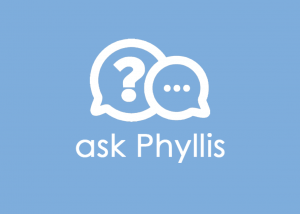 Have a question about real estate? Ask Phyllis!  Email us here
Dear Phyllis,
We are in escrow and just learned the buyer's appraisal came in low. $10,000 less than our agreed upon purchase price. After the buyer's inspection, I agreed to credit $5,000 for an older roof. And because of the low appraisal, I now just offered to reduce the price another $5,000. If the buyer does not accept can I cancel escrow? What happens to the escrow deposit?
Fed up
Dear Fed up,
Most real estate contracts are written with the contingency that the property appraise for the selling price (or higher). With this contingency in place, the buyer may cancel escrow and have his deposit refunded when the appraisal comes in low. Home sellers are under no obligation to reduce the purchase price when the appraisal comes in low
Many Realtors®, sellers and homeowners just hoping to refinance have recently experienced appraisal problems. Unfortunately due to a somewhat recent revamp of how appraisals are ordered, fees payable to appraisers have often been cut. Many experienced appraisers refuse to work for the reduced fees. Sometimes an appraiser may even be from a different county than the home he is evaluating.
When an appraisal comes in low, the seller's Realtor® should closely review the information regarding the comparables used. The appraiser compared your home to what he determined were similar properties and then made adjustments based on the differences.  Appraisers don't generally view the interiors of the comparables they are using.  The appraiser's assumption of condition, upgrades, floor plan, etc. guide the analysis. Likely your real estate agent is more familiar with these comparables and may often find mistakes in the appraisal. In this instance, after correcting the appraisal the value increases and your appraisal issue resolved.
If your Realtor® is not successful in getting the appraisal increased, discuss your next course of action with your agent. But be sure to discuss: How long was your home on the market? Do you have any back up offers? A new buyer may also expect a credit for the older roof. Will you sell your home for more money (or the same amount or less next time)? Will the appraisal again come in low?