It's hard to believe summer is nearly over. I was at Smart and Final this week and there was a huge display of back to school supplies. Last weekend, I finally got to enjoy my pool (with one quick break to meet a buyer at an open house). The sod has been filled in at our coming soon Burbank listing. Fortunately, the painter is there and is watering it twice a day.We will be ready for photos in several weeks and will hit the MLS in time to have open houses this month.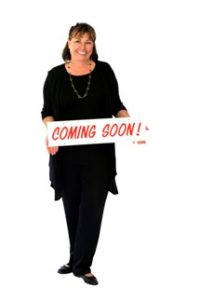 We are prepping a La Canada pool home with guest house to come on the market. The home is nearly 3800 square feet on a 16,000+ square foot lot. We are working on obtaining some other new listings. A client's mother is looking for a two bedroom, two bath single level condo in Montrose (or La Crescenta).  There is nothing for her on the market, if you know of anything, please let me know!
Dilbeck Real Estate is launching a new concierge program for home sellers. Kris and I are attending a meeting today to learn more about it.  Here's what I know so far:
We will facilitate home staging and cosmetic renovations such as painting, flooring, resurfaced kitchens, renewed bathrooms, deep cleaning, and landscaping. Refresh your home, bring a modern and luxurious look that captures the buyer's imagination, and demands a higher price.  The goal of the renovation and staging solutions is simple: excite buyers, attract offers, and sell your home faster…and for top dollar.
You don't have to pursue contractors, track down invoices, manage work schedules, and oversee projects. Dilbeck real estate manages the entire process and protect your interests, requiring vendors and staging professionals on the platform to maintain all necessary licenses and appropriate insurance coverage. Payment is made out of escrow proceeds after your home sells (subject to certain terms and conditions).