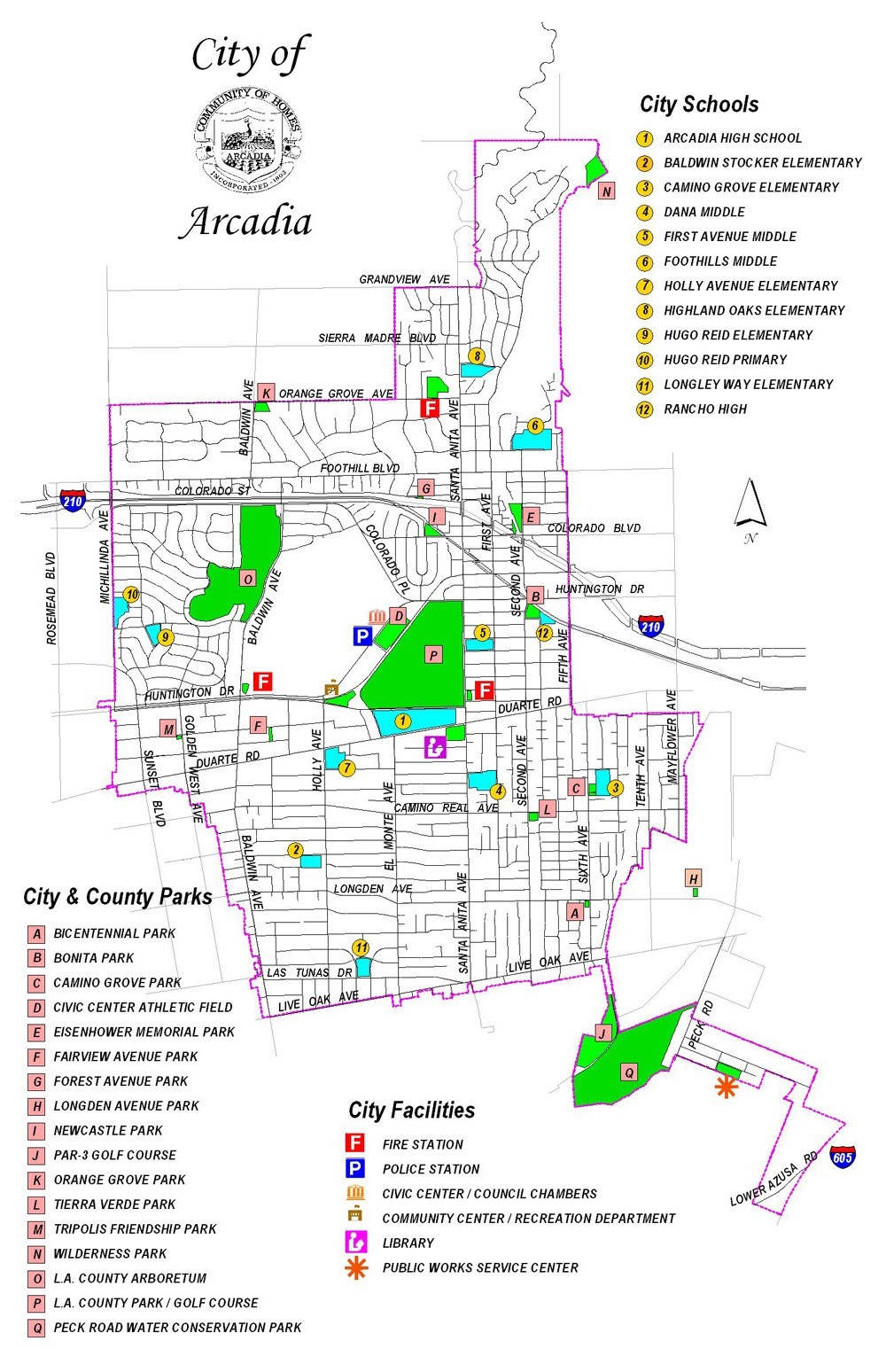 About the Community of Arcadia
Arcadia is an affluent city located in the San Gabriel Valley. It is one of the richest communities in Southern California. The city sits just east of Pasadena at the base of the San Gabriel Mountains. Residents can enjoy the benefits of living near nature, yet still have access to city amenities as Downtown Los Angeles is just 12 miles to the northeast. In addition, it is the site of Santa Anita Park racetrack and the Los Angeles County Arboretum and Botanic Garden.
Methodist Hospital of Southern California can also be found in Arcadia and was founded in 1903 by the Women's Home Missionary Society of the Methodist Church.
In 2016, Arcadia ranked the 5th most expensive housing market in the United States by Business Insider, with an average list of $1,748,680 for a four-bedroom home.
Arcadia's Upper Rancho neighborhood ranked the 23rd richest neighborhood in Southern California by Business Insider in 2014. Each household with a estimated income of $310,779
In 2012, Arcadia ranked 7th in the nation on CNN Money magazine's list of towns with highest median home costs.
The Westfield Santa Anita mall (formerly the Santa Anita Fashion Park) is a major shopping center in the city.
Arcadia Unified School District has one highly ranked and prestigious high school, Arcadia High School. It is among the few public high schools in California to receive a distinguished Great Schools Rating of 10 out of 10. In 2010, Business Week ranked Arcadia as the best place to raise children in the state of California for the second year in a row, citing the city's excellent school system as one of the factors in addition to the low crime rate.
Click here to check sold or active listings in Arcadia or give me a call for more information. 818-790-7325.