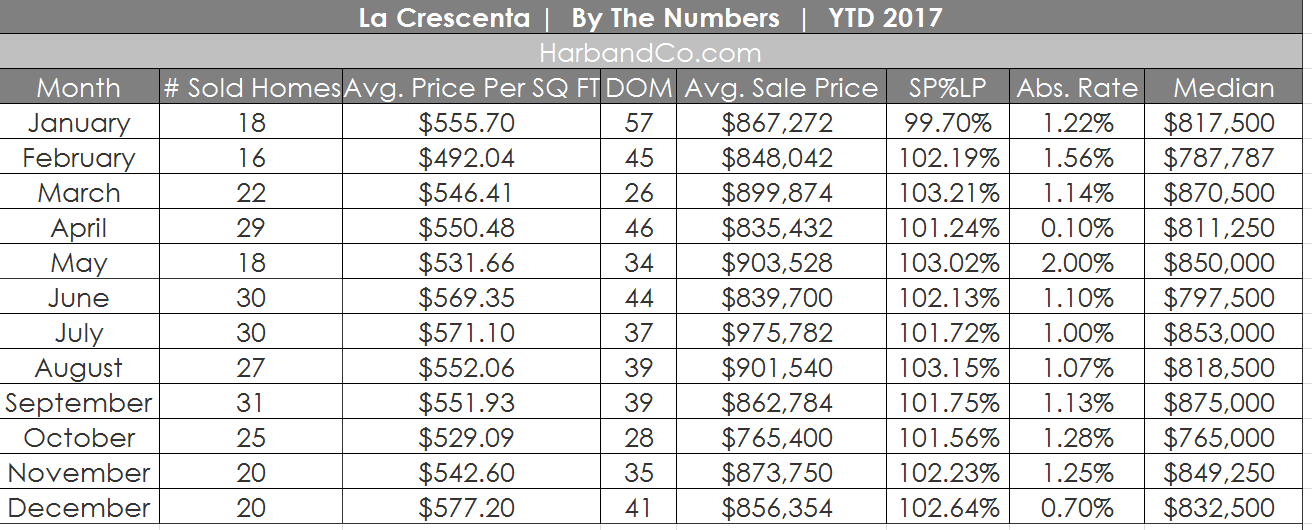 It continues to be a very difficult real estate environment for La Crescenta home buyers, evidenced by the low absorption rate, the highest for the year was 2%.  Last month the absorption rate of less than 1% indicates that if there were no more new La Crescenta listings, we would run out of inventory in less than one month.
Half of La Crescenta homes sold for under $832,500 and half over (median selling price).  Last year, I found homes for three La Crescenta buyers and each one paid well over asking price and allowed the home seller a rent back. 
Values ranged from $680,000 for  a 915 square foot home to $1,525,000 for a 4100 square foot home on Quail Canyon.