It doesn't cost any more to hire a real estate team. The team approach has proven to provide our clients with the highest level of service. The Harb and Co. Team consists of Phyllis Harb, her brother-in-law Joe Harb, and Kris Jardino, each licensed Realtors. Meet the Harb and Co. Team: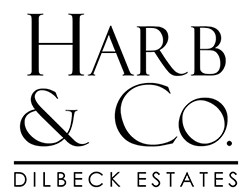 Phyllis, Kris and Joe focus on client meetings, showing property, negotiating contracts and updating clients on current real estate market conditions. The Harb and Co. Team does not go off the grid. Our schedules are coordinated to make sure you can easily contact a team member. We combine our unique backgrounds to enhance your real estate experience.
Phyllis was a mortgage banking executive for over a decade. Joe also spent some time as a mortgage banker and brings a strong investment background, including construction, income and commercial. Kris rounds out this team by bringing an escrow background. In addition, her ten year's experience in managing two real estate offices makes her one of the industry's leading problem solvers and negotiators.
Complimentary home staging is included with most of our listings. Whether you need to spruce up your landscape or have your home painted, we are here to help. Additionally, our clients benefit by knowing that all aspects of their transaction are managed by experienced professionals. And the best part is they pay nothing extra.
---
Meet Phyllis Harb
---
Phyllis Harb is one of Los Angeles' most experienced Realtors. Her career began in mortgage banking in the 1980's, where she developed a vast knowledge of the mortgage industry, from experience as a top loan officer to Vice President for a division of Sterling Bank. In 1989, she transitioned to real estate sales just months before the real estate market began its downturn.
No longer did simply placing a sign or inputting a listing into the MLS net results. This experience taught Phyllis to be creative and to develop unique and innovative strategies for each of her listings. "Having sold more than 1,000 homes Phyllis has achieved significant career success", said Steve Kantor, President of Best Agent Business and author of Billion Dollar Agent – Lessons Learned.
As a Glendale, California native and La Canada resident Phyllis offers personal knowledge of the San Fernando and San Gabriel Valley communities. Dedicated to serving both her clients and community, she is proud to co-chair the largest annual fundraiser for the Pasadena Ronald McDonald House.
Ranked among the top 5% of Realtors nationally, Phyllis has received numerous awards and accolades but her true satisfaction comes from helping her clients achieve their real estate dreams. Call her today to discuss Los Angeles real estate.
Community Service:
Phyllis works tirelessly as the Fundraising Co-Chair for the Pasadena Ronald McDonald House Gala Committee. This committee hosts the House's largest annual fundraiser at the Pasadena Langham.  In addition, she is an active member of St. Bede church and assists with the Silent Auction for the annual Parish Party. Serving on the Board of Directors for the Italian Catholic Federation, Phyllis coordinates the annual celebration of the Feast of St. Joseph.  You will find her Tuesday mornings at the parish hall, assisting in sandwich making for those in need.
---
Meet Kris Jardino
---
FAMILY:
Arcadia resident and graduate. Married to Joe a salon owner for over 20 years with one daughter who attends Mayfield Sr. in Pasadena where Kris volunteers with team sports and fundraising.
Volunteers:
Has been the Girl Scout leader for her daughters troop since they were in kindergarten. These young ladies are now seniors and most have received their Gold Award with Kris' guidance.
HOBBIES:
Running, reading and traveling.
Qualifications
1999 – PRESENT
REALTOR®: Working at Dilbeck/Christies Estates with sellers and buyers throughout the Foothill communities upward and downward markets.
Office Manager with Century 21 Adams & Barnes.
Design Escrow 1996 – 1999
Assistant: Assisting escrow officers with banking and client relations.
Now that you have had the opportunity to meet the Harb and Co. Team, let's personalize the process!