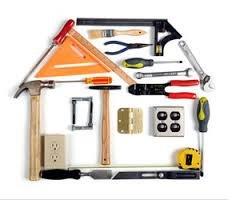 Who do you trust in your home?
The preferred Los Angeles vendors on my
list have either worked in my home, or those of my clients. Although I cannot personally guarantee the
services of these preferred vendors, I or my clients have been happy with their work. Your comments and
suggestions are welcome. If it's of concern to you, verify those working in your home are appropriately
licensed. In addition you may want to ensure that any of their employees have workers' compensation.
And of course, if you know someone thinking of buying or selling real estate, I welcome
your referrals.
Accountants/Financial Planners
Attorneys
Law offices of James Miller, Estate Planning, Trust Administration, Probate Administration and
Corporate Work
(626) 792-2910
website: www.jfmillerlaw.com
Matthew Resnik, Bankruptcy, Chapters 7 & 13, Loan Modifications
(310) 598-7365
website: www.simonresnik.com
Law offices of David Russell, Estate Planning, Trust and Probate Administration and Trust
Litigation
(626) 399-7193
website: www.davidrussell.law
Appliance Repair/Purchase
Socal Refrigerator Repair (855) 484-4448
contact@socalrefrigeratorrepair.com
Bee and Wasp Removal
A Bee Farms: Save the Bees, Live bee and wasp
removal
(818) 919-4696
Carpet & Flooring
Glen Pacific Carpet & Flooring
Carpentry
Custom Woodworking Glen Becker
(818) 903-2848
Contractors
Precision Homeworks Inc.
Dog Walker/Pet Sitter
Paetai
Cathy Gallagher
626-318-3487
Drainage & Raingutters
Crescenta Raingutters
(818) 249-1858
Website:
www.rainsolver.com
Ramon Perez, Drainage(818) 402-0869
Electrical & Holiday Lights
Decorative Lighting Holiday Lights
(626) 821-4100
Electrician Magician
(818) 590-8574
Fireplace Repairs
Foothill Fireplace
(818) 248-6726Parkstone Construction(818) 957-6266
Garage
L.A. Garage Door
L.A. Overhead Door
(800) 479-9968
Glass
Buchanan Jewel City Glass
(818) 243-6514
Glass By Jerome (Seamless Shower Door Enclosures)
(818) 249-9859