Main Content
La Canada Flintridge & La Crescenta Real Estate | Harb & Co.







Featured Properties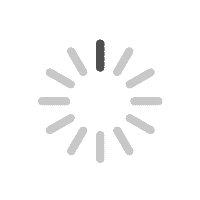 LATEST POSTS
Timing my home sale
Dec 6, 2021 @ 1:38
Ask Phyllis: a blog series of frequently asked real estate questions. Email us here Timing your home sale Dear Phyllis, I want to sell my house and move out of state. Currently living in La Crescenta in a very nice neighborhood. I need to stay in my house until the end of July or first...
Weekend Events December 5th – 7th
Dec 5, 2021 @ 1:36
Weekend Events December 5th – 7th The Immersive Nutcracker now through December 31st (closed Christmas) Four locations – The Village & Westfield Topanga, Beverly Center and Westfield Santa Anita Descanso Gardens presents Enchanted, Forest of Lights through January 9th – 1418 Descanso Drive, La Cañada Flintridge Lightscape atThe Arboretum through January 16,2022 – 301 North Baldwin Ave, Arcadia...
5711 Canyonside Rd. La Crescenta – Most Expensive Home Sold November 2021
Dec 2, 2021 @ 1:35
Last Month, November 2021 the most expensive home sold was 5177 Canyonside Rd. La Crescenta.  This 2014 built craftsman was originally listed for $2,390,000. The priced was reduced after 13 days to $2,190,000. It eventually sold for $1,990,000. Interesting to contemplate if they had listed at $1,999,000 would they have sold for a higher price? ...