Understanding short sales (a highly complicated real estate transaction) can be very confusing. As a Home Affordable Foreclosure Alternative (HAFA) short sales specialist, Phyllis Harb has been trained to manage fast sale transactions. In certain instances, (HAFA) allows home sellers to have the short sale terms approved before listing their home for sale.
Although each lender and servicer have different criteria, let's review the most common eligibility requirements:
The property is the borrower's primary residence
The mortgage is delinquent, or default is reasonably foreseeable
The borrower's total monthly payment (PITI = principal, interest, taxes, and insurance) exceeds 31% of the borrower's gross monthly income
Short Sale versus Foreclosure, what are the benefits?
Borrowers are typically released from future liability by the first mortgage.
In certain circumstances, the homeowner may receive up to $3,000 for relocation assistance.
A short sale will not require notification on the credit report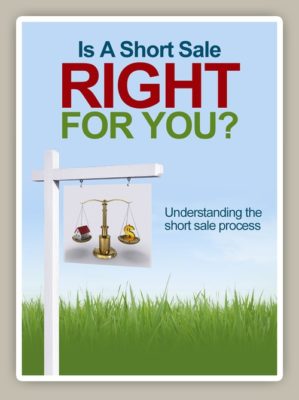 Other Options for distressed homeowners:
A loan modification is a change in the original terms of the loan, perhaps a lower interest rate or an extension of the loan term—a change that will result in lower monthly payments. If you have previously tried a loan modification without success, servicers are now more motivated. Try again. Beware of Foreclosure Rescue Scams – Help Is Free.
Deed instead of foreclosure: According to Wikipedia, A deed instead of foreclosure is a deed instrument in which a mortgagor (i.e., the borrower) conveys all interest in real property to the mortgagee (i.e., the lender) to satisfy a loan that is in default and avoid foreclosure proceedings.
With over ten years in mortgage banking and twenty years selling real estate, Phyllis Harb is uniquely qualified. How Phyllis can help:
Confidential, no obligation consultation to review your current financial situation and advise you of your options.
Phyllis will prepare a detailed market assessment if you are a likely short-sale candidate. After establishing your asking price, your home will be listed for sale in the multiple listing service.
Moreover, in the best of circumstances, selling a home is very stressful. Phyllis will communicate with you at least twice weekly via written status reports and telephone conversations.
Contact Phyllis for a confidential consultation about your specific situation. Not ready to meet face-to-face? Perhaps you only want to learn the value of your home in today's market; that's okay too.
In addition, potential short sellers should consult with their attorney and tax professional. A short sale will negatively impact your credit, and there could be tax consequences.
Home Buyers Considering a Short Sale, remember the following:
Typically there is more deferred maintenance on a home where the owner owes more than its value. Understandingly the homeowner has often lost interest in maintaining the house and has tired of "throwing good money after bad." Short sales are sold AS IS; neither the lender nor the homeowner is motivated to make repairs.
Be patient. Neither the seller's real estate agent nor yours controls the bank's time to respond to your offer.
The initial asking price is not always a determination of market value. Often, when the listing price is meager, there will be multiple offers, and the price will be overbid.
Additional information: Foreclosure Alternatives for Distressed LA Homeowners