Home protection plans, also known as home warranty plans, usually cover the repair or replacement of a home's working parts (mechanical and nonstructural components) during the first year of home ownership. Limited coverage of the plumbing, electrical, and heating systems is generally insured. Built-in kitchen appliances and garage door openers are typically included in the coverage. Roof, pool, spa equipment, and central air conditioning coverage are also available for an additional charge. A service fee of approximately $75.00 is charged to the new buyer when the company's repair person makes a service call.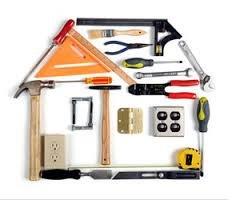 Home protection plans are a huge asset, as they enable the buyer to keep their first year's  costs to a minimum.
Often,
Harb & Co.
can negotiate that the seller pays for this insurance.
Ask us to give you brochures from various companies so that you can review the coverage that is offered. Coverage varies from company to company. It is important to carefully read the terms, conditions, and exclusions before picking a plan for your home.
Click here to read: Taking title, different options explained
Copyrighted content. Use only with a direct link to this real estate website.