How to successfully buy a home in this market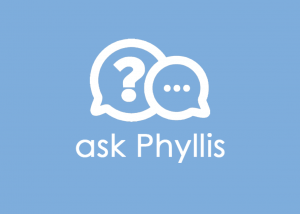 Ask Phyllis: a blog series of frequently asked real estate questions. Email us here
Dear Phyllis,
I look forward to getting the CV Weekly and especially reading your real estate advice. My son has been trying to buy a home for more than six months.  After making five offers and responding to multiple counter offers  an accepted offer eludes him.  It's not that he is picky, he just wants a three-bedroom, two-bathroom home in the La Crescenta school district. He has been working with an agent who is friends with his wife. I am trying not to be a nosey mother and mother-in-law, but I think maybe it's time for him to switch real estate agents. Can you offer some advice as to how to successfully buy a home in this market?
Concerned Mom
Dear Concerned Mom,
It is hard not to get discouraged in today's Foothill real estate market, especially in La Crescenta. Unfortunately, your son is in the same boat as most buyers. I recently wrote an offer for a cash buyer $235,000 over asking price. The listing agent provided a physical inspection noting the electrical panel needed updating. Also, there was old, galvanized plumbing. And, the roof was near the end of its life expectancy. There were twenty-eight offers. My client waived all contingencies, even her inspection contingency. Another buyer still beat her out as they offered a higher price.
If your son is working with a full-time experienced real estate agent who is respected within the community, this is simply a matter of a very difficult market. There are two ways to go about this:
1) Focus on homes that originally listed too high and have been sitting on the market for more than two weeks. There could be some wiggle room and your son should have less competition.
2) Your son needs to be submitting aggressive offers. I am hoping he is pre-approved with an experienced local reputable lender.
3) He should also consider waiving the appraisal contingency as well. Lenders base their loan amount on a percentage of the appraised value or purchase price, whichever is less. There are numerous components to a strong offer in addition to price. When the price offered is contingent upon the home appraising – the buyer has an "out". Many buyers write an offer with an appraisal contingency; meaning that if the home does not appraise for the full amount, the buyer can cancel escrow and have their deposit returned. As homes are selling for record breaking prices, many appraisals are coming in at less than the agreed upon sales price. If your son has a large enough down payment, this is a good tool.
I don't know your son's finances, so I suggest he discuss both options with his lender and his real estate agent. Best of luck to him.