Get to know La Canada
The communities of La Canada and Flintridge were joined in 1976. La Canada is approximately 15 miles Northeast of Los Angeles, in unincorporated Los Angeles County. It is Northwest of Pasadena and East of La Crescenta. To the North, it is bordered by the Angeles National Forest. Appreciated for its rural atmosphere and homes on larger lots, residents often joke that it's similar to the fictional Mayberry.
WHY IS LA CANADA REAL ESTATE SO EXPENSIVE?
The 8 ½ mile town boasts a low crime rate and award-winning public schools, one reason Phyllis and her family moved here more than twenty-five years ago. The community offers a convenient commute to most areas of Los Angeles.
---
Find La Canada Homes for Sale | Popular La Cañada neighborhoods
---
Community Resources
Things to do for free!
Angeles National Forest – This is where Phyllis used to take her daughters to the snow.
Farmer's Market – Saturday from 9 AM to 1 PM at 1300 Foothill Blvd., across the street from Memorial Park. Phyllis's favorite time to go is around 8 A.M. when everyone is just setting up; no crowds and easy parking. Hahamonga, aka Oakgrove Park, is located across the street from La Canada High and is a lovely place to hike.
La Canada Trails – Hiking and horseback riding.
Memorial Park – Located at the intersection of Foothill Blvd. and La Canada Blvd., boasts both children's and toddler's play areas and the site for free summer "Music in the Park" concerts.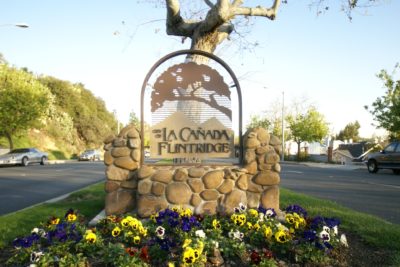 More Thing To Do
La Canada Community Center
818.790.4353
Programs from pre-school through seniors, including ballroom dance, ceramics, and more.
Descanso Gardens
1418 Descanso Drive, La Canada
818.949.4200
Lanterman House
4420 Encinas Drive, La Canada
818.790.1421
Historic home built in 1915 by a member La Canada's founding Lanterman family.
Get to know La Canada Through Clubs And Organizations
Volunteer Opportunities
Assistance League of Foothill
Descanso Gardens
La Canada Flintridge Tournament of Roses Association
La Canada Presbyterian Church
Saint Bede's Catholic Church
Saint George's Episcopal Church
Summer Camps
Child Educational Center
The Learning Castle, four years – 8th grade
Tom Sawyer Camp, three years – 9th grade. This was a favorite of Phyllis's daughters – sign up early!
YMCA Summer Camp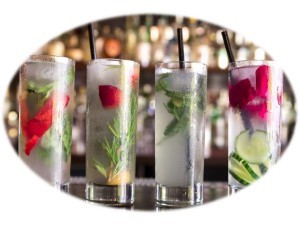 Restaurants
Hill Street Café (their breakfast sandwich is great!)
Min's Kitchen, Penelope's Café and Books, Taylor's Steak House, Sakura, The Proper, and Cafe Sole
Additional Resources
Want to really get to know La Canada? Call La Canada resident Phyllis Harb.
Click here to learn what Phyllis enjoys about living in the Foothills