To sell your home for the highest possible price, it is suggested that you properly prepare it before showings. All homes can eventually find a buyer, but if you prefer to sell your home quickly for the highest possible price, complete the "little touches." Of course, some fix-ups might require up-front expenses such as painting, refinishing worn woodwork, or repairing broken fixtures and appliances. Other little eye-pleasing improvements may cost absolutely nothing. A little elbow grease can make a big difference in your bottom line. Let Harb & Co. help you make a buyer fall in love with your home.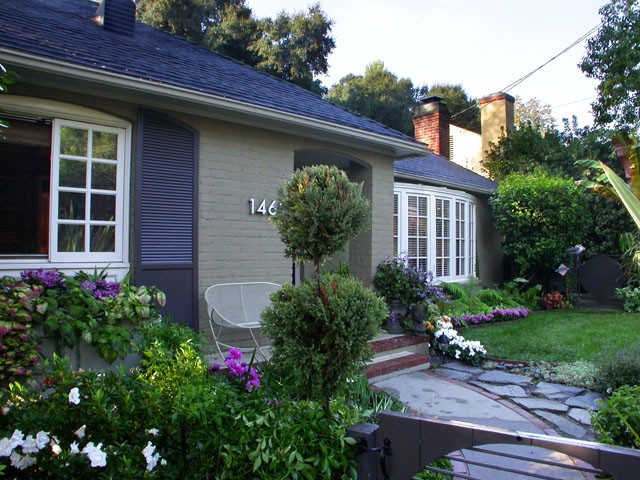 Outdoors
Place a flower pot on the front step. Fix the doorbell, polish the hardware, and invest in a new doormat.
Trim the lawn and shrubbery, cultivate and mulch the flowerbeds. Keep hoses, garden equipment, bicycles, toys, and garbage cans neatly put away. Remove dying plants or keep them out of sight.
Porches, verandas, balconies, patios, and other house extensions should be kept uncluttered, swept, and in good condition. Highlight your pool area with lighting, patio furniture, planters, etc. Make sure the outdoor furniture is clean and inviting.
Fill the potholes in the driveway and reseal them. Remove grass/weeds from cracks.
Declutter the garage, and if possible, try to make room to park at least one car. Of course, you are moving, and often boxes need to be neatly stored in your garage.
Indoors
Clean everything inside and out. Harb & Co. offer their clients a complimentary staging consultation. Shampoo rugs, wash windows, clean blinds, and vacuum draperies.
Weed clutter out of closets and cupboards…make them appear roomier!
Create a look of spaciousness by removing unnecessary furniture, knick-knacks, hobby items, children's toys, etc. Arrange furniture so traffic can flow easily from one room to the next. Organize your closets and cabinets, remove unnecessary items, and put them in storage. Add (live) plants for warmth.
Keep draperies open to admit as much light as possible. Light the entire home, especially the hallways and dark corners. Whenever possible, install the highest possible wattage allowed. Light your fireplace during the winter.
The thermostat should be set for buyers to feel comfortable in winter and summer.
Make the kitchen appear warm and welcoming. Keep sink, counters, and stovetops sparkling clean. Remove all possible items from countertops so the room will appear larger. Organize the cupboards.
Remove debris (dust, bugs, etc.) from all light fixtures, especially ceiling fixtures.
Keep bathrooms scrubbed and personal items out of sight. Towels should be in good condition, and colors should be neutral and match the décor. Recaulk if the caulking is chipped and/or stained. Fix dripping faucets and clean out drains for good water flow.
The bedding should be in good condition; the pattern should match the room's décor.
As you have learned, a little effort goes a long way. It's not that difficult to make a buyer fall in love with your home. Click here to read: Selling your home is not an everyday experience.
Related Post: Selling Quietly
Home Seller's Game Plan
This content is copyrighted and may be used only with a direct link to this website.