NOW THAT YOU HAVE FOUND THE RIGHT HOME, WHAT DO YOU DO NEXT?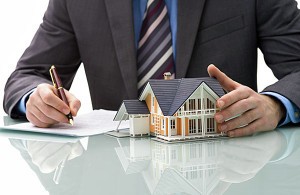 You may feel more comfortable reviewing and becoming familiar with a copy of the real estate purchase agreement before writing an offer on the home you wish to purchase. You may need to move quickly. So now is the ideal time to become familiar with this contract and the home-buying experience.
Understanding the real estate purchase agreement:
At the time the offer is made, a "good faith" (earnest money) deposit is customary (typically 3% of the purchase price). Before accepting your offer, most sellers will also require a preapproval letter and evidence of your down payment. Once the offer is accepted, your earnest money will be deposited into a trust account held by the escrow company.
The real estate purchase agreement (written offer) will specify the price you are offering, the escrow period, the amount of the down payment, contingencies, and other items. Although it may appear quite complex, the Harb and Co. Team is here to answer any questions. When writing the offer, we may suggest adding specific provisions to the offer, some of which might be:
Inspection contingency: A home inspector can inspect the home to determine that the home's condition is acceptable.
Loan contingency: You can obtain financing (qualify for the loan).
Request any personal property (items not attached to the home). Generally, most aspects of the property that are fastened down or are an integral part of the structure (such as light fixtures, window coverings, hardware, trees, and shrubs) are included. Unattached bookcases, swag lamps, and potted plants are not included. If there is any uncertainty about the inclusion of an item, now is the time to address this issue.
The seller to provide a Home Protection Plan for you. This plan ensures certain home components during your first year of ownership.
Your lender should have explained to you the approximate cost of home ownership. If not, please let us know so we can discuss the down payment, closing cost requirements, and the home-buying experience.
Copyrighted content. Use only with a direct link to this real estate website.