The highest priced home sold in August 2019, was 1145 Arden Road, Pasadena.  The Arden Villa listed for $19,500,000 and sold for $15,579,500. This estate had been listed since 2017 with an initial asking price of $28,000,000.  The last time this mansion changed hands was in 2013, when it sold for $20,000,000.  A previous sale was in 2006 for $11,666,000.
If you look at the picture you may recognize this famous lily pond from the 1980's hit television show, Dynasty.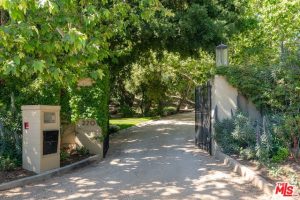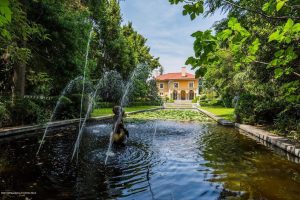 MLS Remarks Read: Designed by the prestigious firm of Marston & Van Pelt with Palladianism in mind, Arden Villa is one of those grand estates that is all at once infamous & private. Cloistered behind massive gates, which open to 100 yard tree-lined driveway. And away from prying eyes the main residence offers grand entertainment rooms, lavish Master suite, 11 lavatories, game rooms, wine cellar, office spaces & possibilities for more sleeping quarters/entertainment spaces.
The extensive grounds include vast manicured gardens, lily ponds, tennis court, swimming pools & tranquil spaces. The recent addition of a secondary residence located at 1193 Arden, has also created the opportunity for a truly private compound. Arden Villa is known as the "Dynasty Mansion." As it is home to the infamous Lilly Pond where Krystle & Alexis played out one of their classic cat fights. Enduring design, charming upgrades & permanent pedigree make this Palladian Masterpiece the perfect backdrop for a Royal Lifestyle with Olympian Calm.
Home purchases by international buyers have dropped by over one third since last year. The average price of a home has also slipped during the same period of April, 2018 to March, 2019. "A confluence of many factors – slower economic growth abroad. Tighter capital controls in China, a stronger U.S. dollar. And a low inventory of homes for sale – contributed to the pullback of foreign buyers," said Lawrence Yun, NAR chief economist. "However, the magnitude of the decline is quite striking. Implying less confidence in owning a property in the U.S."  Read the rest here
In the market for Pasadena real estate?  Click here to find available Pasadena properties