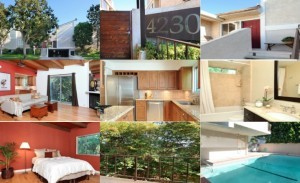 David Anderson (aka Austin) was raised in a small town just outside of Minneapolis, Minnesota. He was inspired to be a filmmaker at an early age by the legacy of his great grandfather George Irving, a prominent actor and director during Hollywood's golden era.  Anderson began his first acting classes at a Minneapolis workshop while on summer break from college.
David leads an adventurous life.  He studied and traveled throughout Asia where he worked for a manufacturing company and taught English.  Always challenged by extreme sports, as a student in Santa Barbara, he would often swim miles out into the ocean and surprise ships at sea with a visit. One swim out to an oil rig almost ended in tragedy when a storm broke out while he and his friend were swimming seven miles offshore.  His friend became injured and David had no alternative but to leave his unconscious friend in stormy waters tied to emptied one-gallon water jugs while he swam over two miles to get help to a ship docked to the 7th and last oil rig.  Miraculously he and his friend both survived.  Their story was re-enacted on the PAX television show It's a Miracle and again for Warren Miller's television show Wild Survival in the Wilderness.  That experience was the inspiration for the name of his company 7th Rig.  David has gone on to act in and produce a variety of film projects and has expanded his company into private equity, currently involved in a variety of industries.
In 2002, David purchased his Whitsett pied-à-terre, which was a Wells Fargo foreclosure and in complete disrepair. With little regard for cost, David completely remodeled the space with a new floor plan, kitchen, bath, windows and wide plank solid wood floors throughout.  Not yet content, he spent another $10,000 installing a private security surveillance system in the subterranean parking in order to keep an extra eye on his 1965 Shelby Cobra, which he enjoys driving around the hills above Studio City.
Once David had everything to his satisfaction he returned home to Minnesota for a visit and as luck would have it, he met Whitney.  They have since married and are building their dream home on one of Minnesota's beautiful lakes.