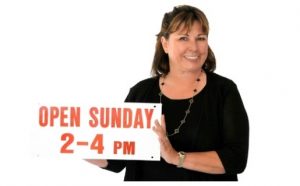 My husband, George and I recently returned from a nine day Mexican cruise. I love taking a vacation that doesn't involve the airport. We departed and returned in San Pedro. I returned on a Sunday morning in time for an open house and a busy real estate week. Last week, I had two new listings come on the market, a La Canada pool home and a Glendale fixer.  We are reviewing offers on both and hope to open escrow this week.
Last weekend we had three open houses. I try to get to my open houses about 15 minutes early in order to set up.  In this real estate market, typically buyers are waiting. The people I meet at open houses are very interesting.  My favorite are the potential buyers who come in with  smiles on their faces and introduce themselves.  Often they have their own Realtor who is either meeting them at the home or has sent them to the open house. Then of course there are neighbors.  I generally like the neighbors coming in, they can help me keep an eye on things. Then, quite honestly, there are the people who annoy me. Advice to home buyers:  Don't annoy the listing agent at the open house.  We want to be in escrow with nice people.
I am prepping a Verdugo Woodlands home for sale. This one is on a large lot, and will be ideal for someone who wants to construct a granny flat (ADU or accessory dwelling unit).  And I am busy getting estimates for a five bedroom La Canada home.   I went on a listing appointment for a stunning mid-century in Pasadena.  It's basically untouched, which means it hasn't been spoiled.
Now I am just gearing up for summer. My long haired German shepherd has his summer cut. And I'm waiting to decide what George wants to do for Father's Day.